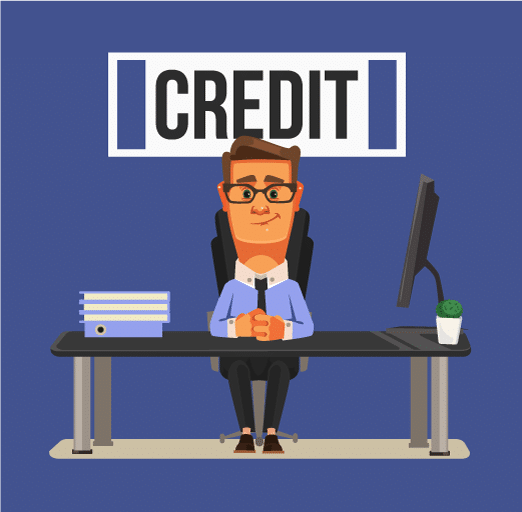 How to Become a Loan Officer
7 Simple Steps
March 31, 2021 | By Kriselle Gonsalves
Loan officers are a crucial linchpin in the world of finance. They often serve as that vital point of contact between the financial institution and the borrower. While this career is rife with challenges, it's also extremely rewarding.
Thinking about going down this road? Then you definitely don't want to miss the information we're sharing below.
As a loan officer, you'll be a source of knowledge and comfort for people looking to obtain funding at key moments in their lives while buying a home, investing in a car, starting a business, paying their way through college, and the likes.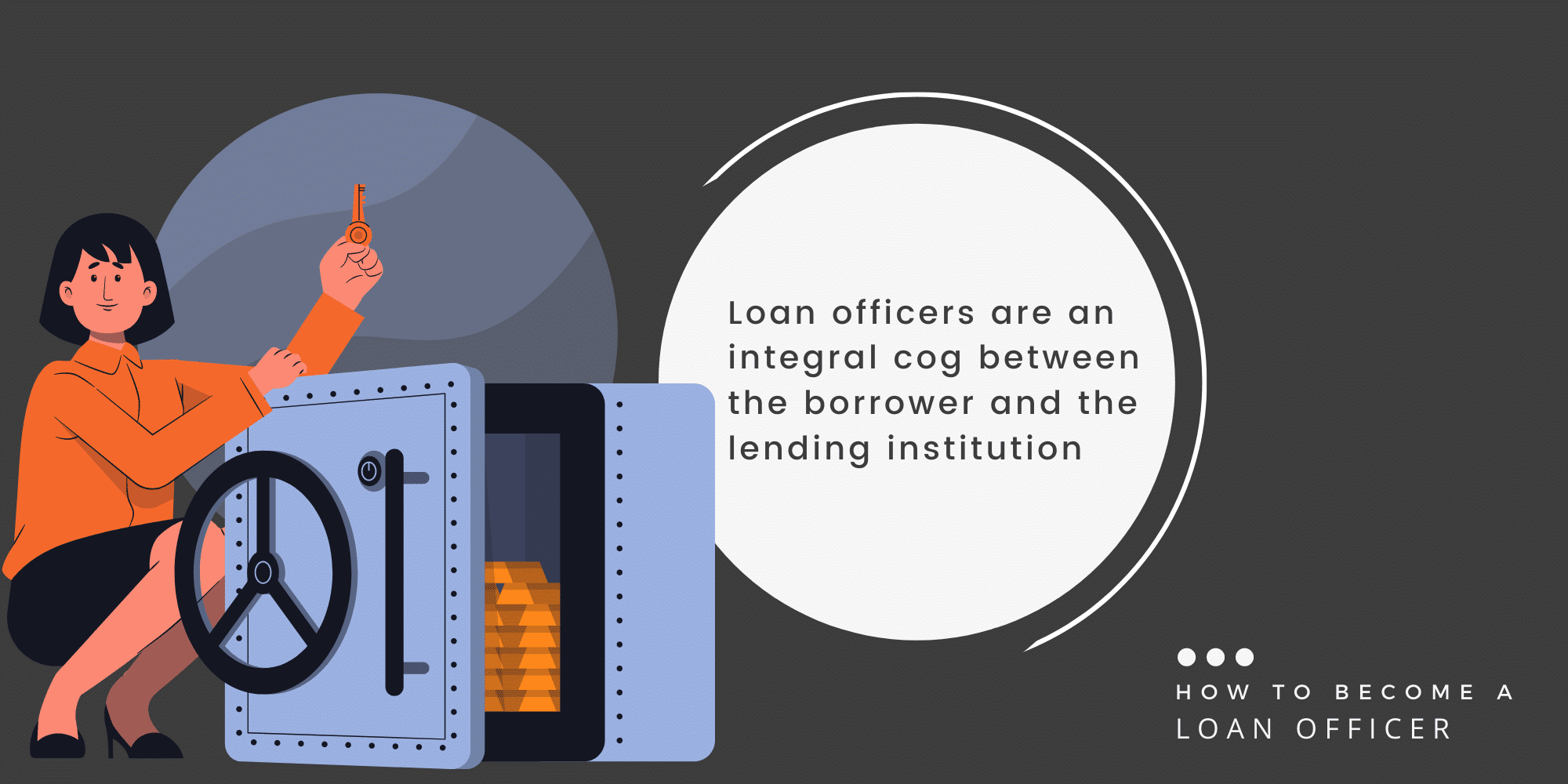 With all the resources out there, you may initially feel overwhelmed. Don't be anxious. We're here to tell you that the process is actually pretty straightforward. 
You do not require a bachelor's degree as, in most cases, a high school diploma will suffice. That being said, a little experience in finance will definitely help you along.
As a loan officer, you'll find yourself in interesting interactions on a daily basis that call upon your business expertise and people skills.
But is it a worthy career move? Well, The Bureau of Labor Statistics estimated that loan officers earn $63,000 in an intermediate position as of 2019, making it one of the more lucrative career paths.
If you've set your mind to it, the next step is to figure out how to become a loan officer in the U.S.
We got you. We'll also provide state-specific advice to guide you better.
But first…
Do you have the Qualities that make a great Mortgage Loan Officer?
We've shortlisted 3 attributes that would serve you really well in your MLO career; Passion, Honesty and Accountability.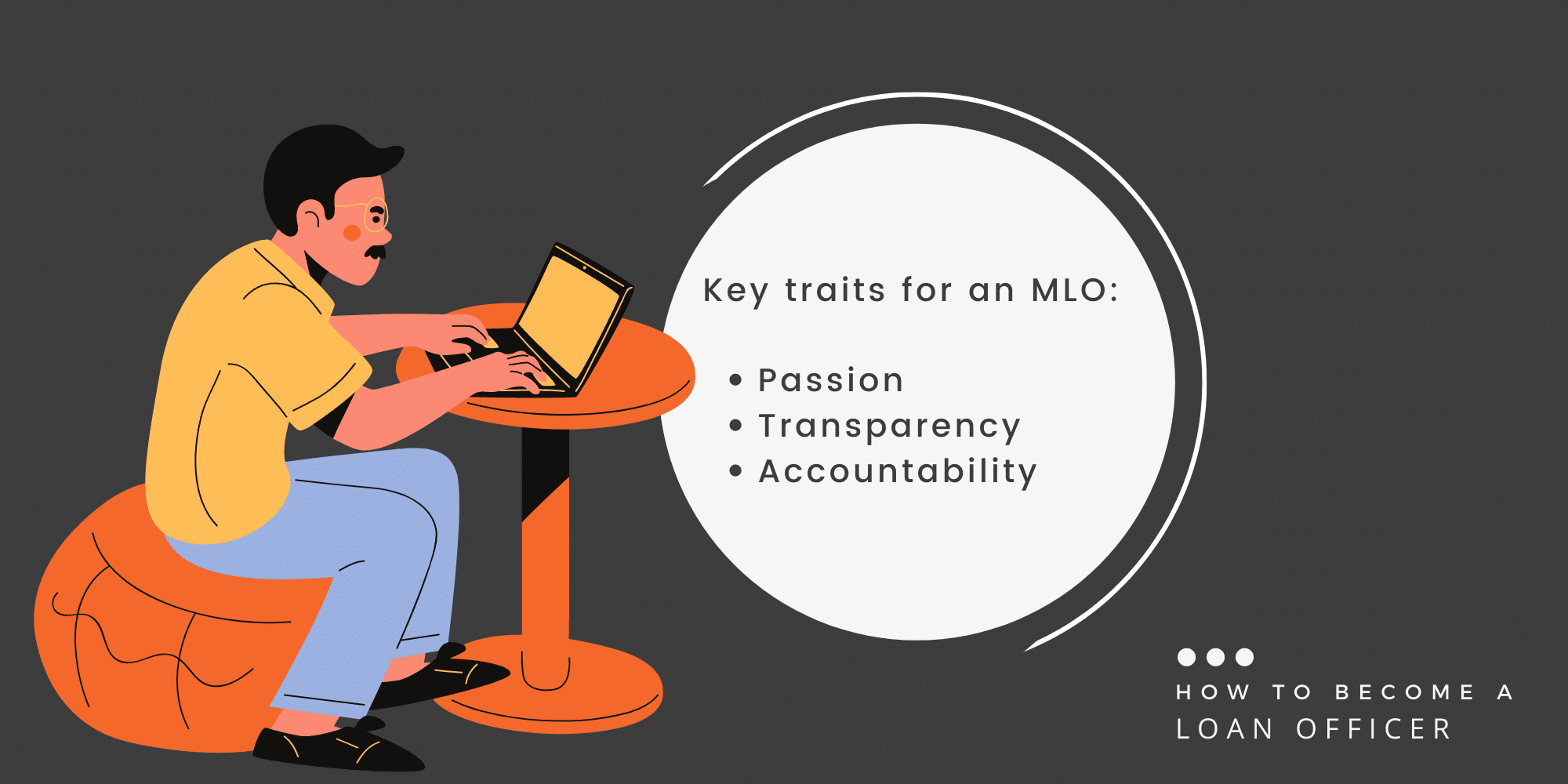 Given the ever-changing needs in the industry and the diverse types of customers you'll meet, it always helps to have a genuine love for what you do. This brings a measure of energy and attentiveness to your work. 
You'll find yourself constantly challenged to absorb new information, new innovations and new regulations – all of which can be very rewarding if you work hard and stay focused.
Along with that comes transparency and accountability. This will prompt you to hold yourself to high ethical standards and be forthcoming with your customers and the lending agency. 
Remember, one bad review could cost you thousands of dollars. It's just not worth it.
With these three values in your back pocket, you're all set to get started!
What does a loan officer do on a daily basis?
A day in the life of a loan officer is super diverse. From a 1,000-foot view of the position, you will be touching base with applicants, drafting loan proposals, and approving loan products for qualified applicants. 
Borrowers from all walks of life will approach you to get an idea of the possibility of getting a loan. You'll have to assess their financial status, credit health, and payment options.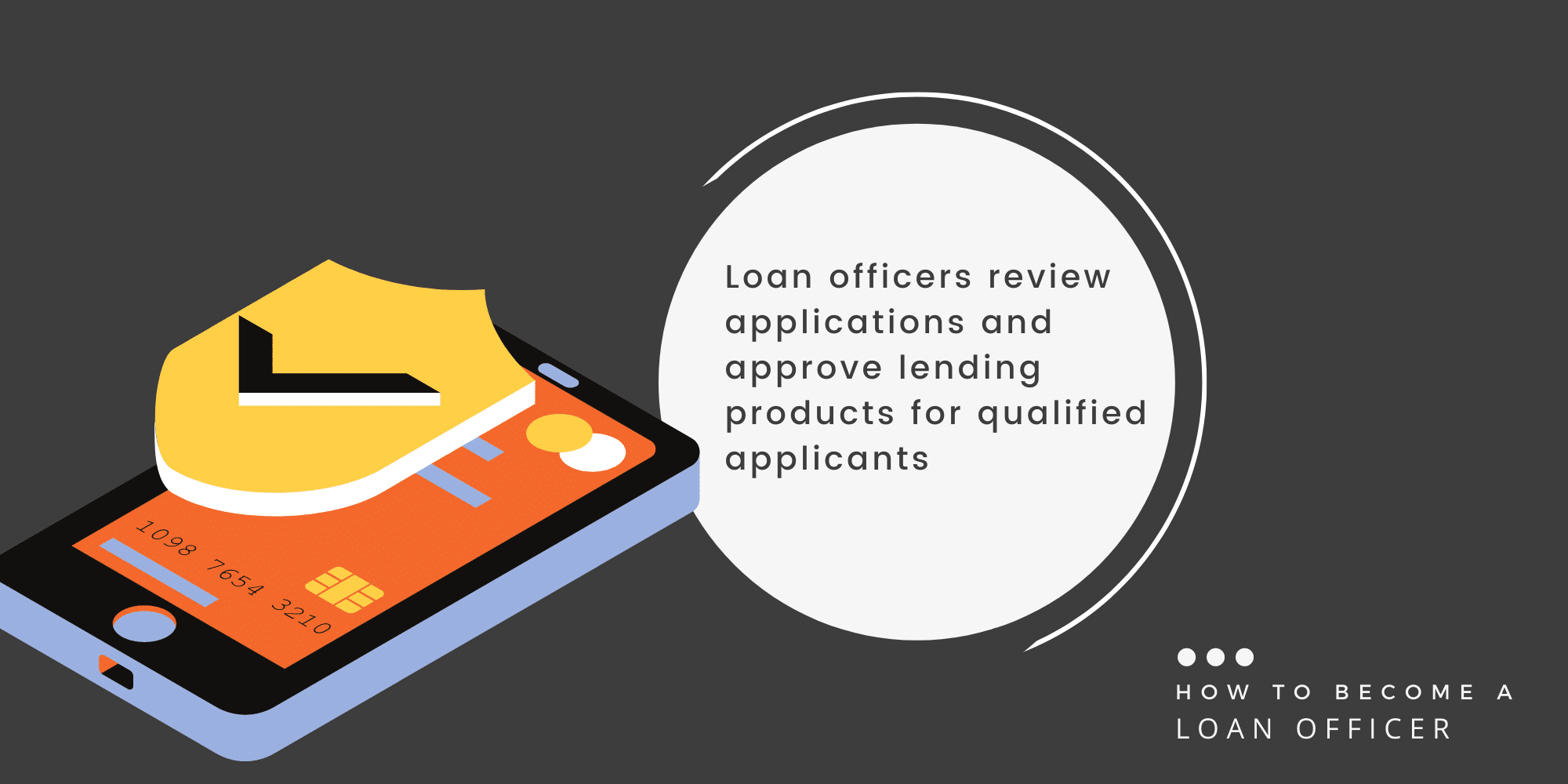 Drawing broad strokes, your professional responsibilities may play out like this:
Speak with applicants to assess their needs and field questions about the process.
Examine their credit history, corporate financial health, and collect other pertinent documentation.
Figure out their financial eligibility, suggest lending products that they qualify for, and discuss a payment plan and interest rates. MLOs, in particular, reach out to potential home buyers to present them with attractive mortgage products.
Reject unqualified applicants and walk them through the drawbacks of their loan applications. 
Monitor the progress of ongoing loan applications and resolve customer complaints in a timely manner.
To be successful in this role, you will have to be detail-oriented and also display keen interpersonal skills. Sales is a huge part of being a loan officer.
How do I become a loan officer?
Mortgage Loan Officers have to be licensed by the Nationwide Mortgage Licensing System and Registry (NMLS) to practice in the U.S. 
NMLS is an online platform that processes initial MLO applications and handles ongoing compliance requirements. 
You might be asking yourself, "Is it hard to become a loan officer?" The pre-licensing education is actually pretty structured and you can ace it with the right prep. 
Here's a quick visual of the process: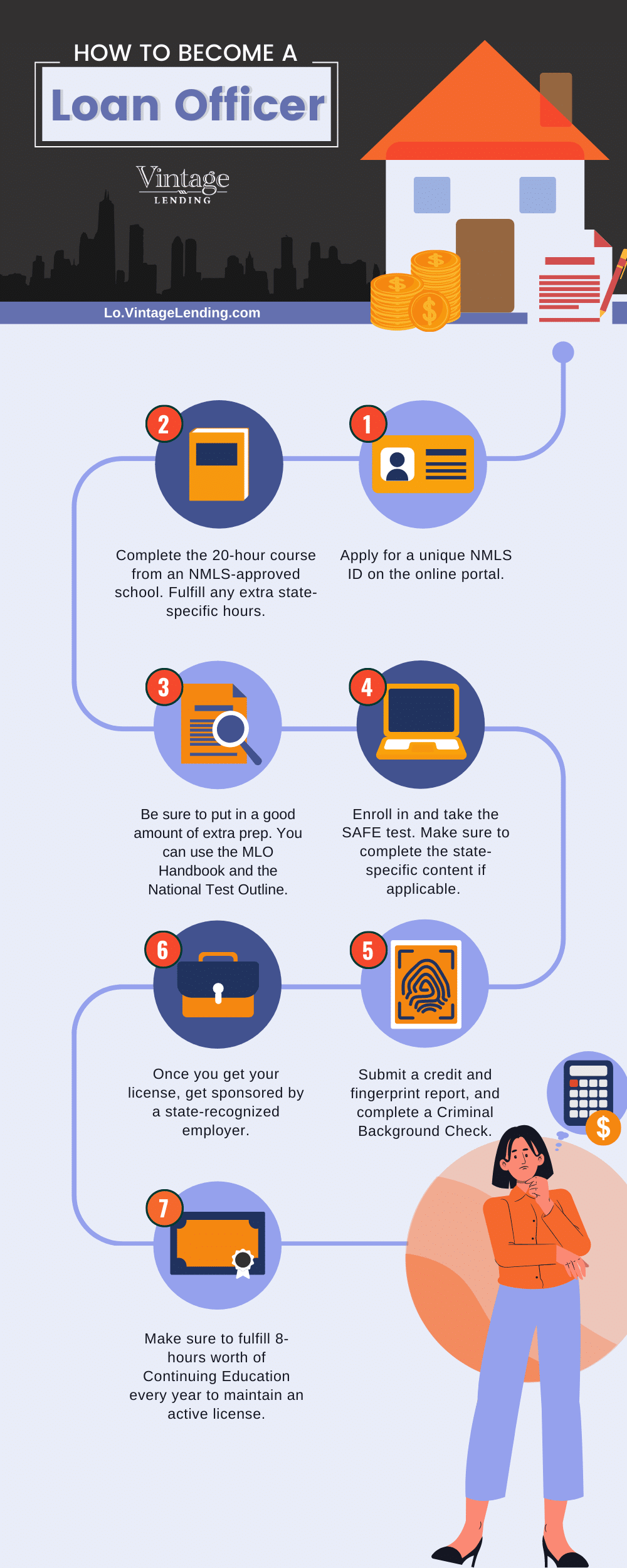 There are plenty of resources at your fingertips like the MLO Handbook, including online MLO schools that provide NMLS-certified loan officer courses.
In this section, we break down the 7 steps to get (and maintain) your loan officer license.
1. Get a Unique NMLS ID
You have to be at least 18 years of age to become a licensed MLO. You can get started by applying for a unique NMLS number online. 
Once you get your license, it will be connected to this unique ID as a way for your activities as a mortgage officer to be monitored and regulated by the NMLS. This ID must also appear alongside any ads that promote your services as Mortgage Loan Originator.
2. Complete the Pre-licensing 20-Hour Course
Aspiring MLOs will have to complete 20 hours of pre-licensing training from an NMLS-approved loan officer school to practice.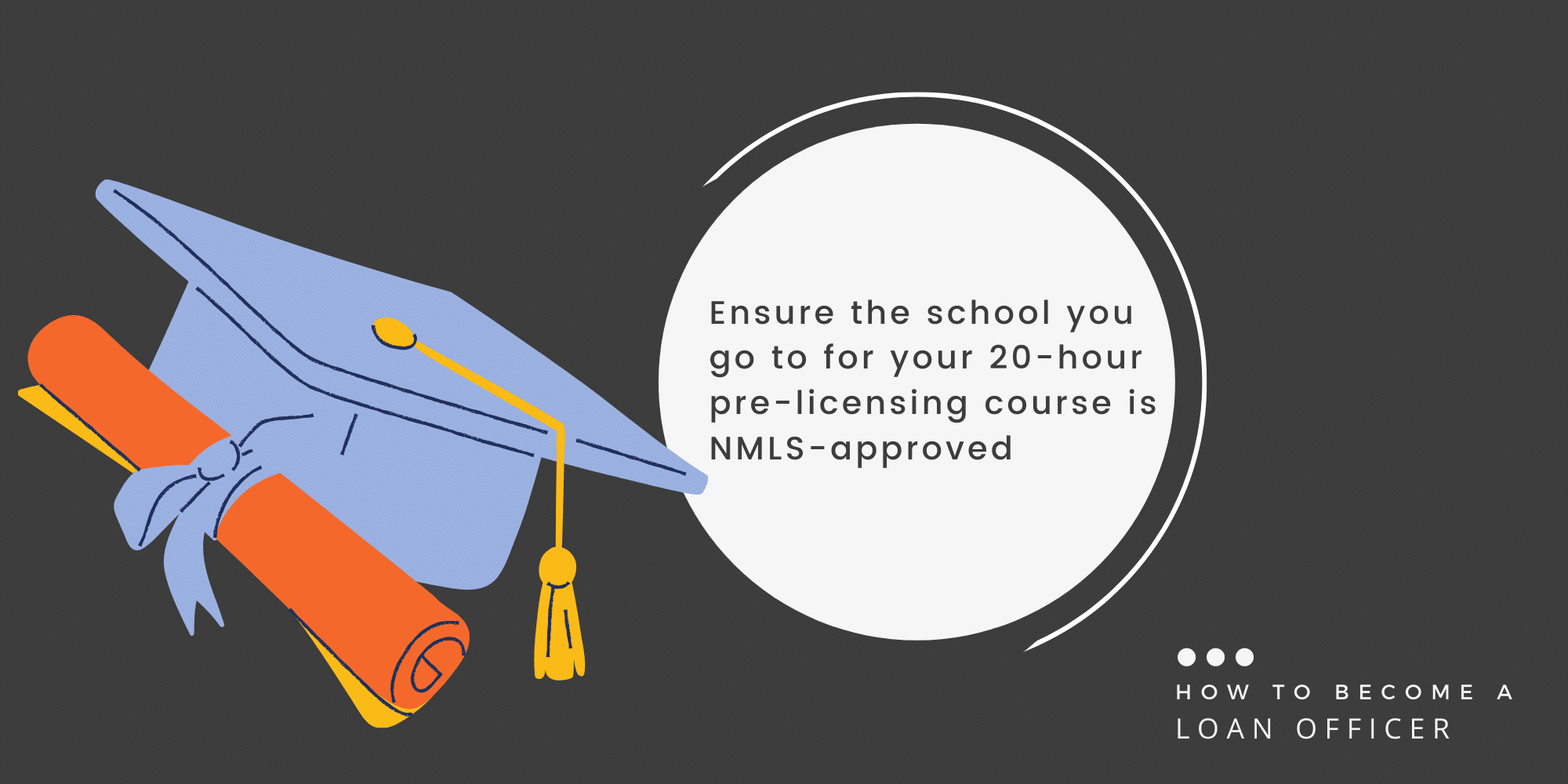 The 20-hour SAFE course goes over:
Federal law and regulations (3 hours)

Fair lending practices (3 hours)

Non-traditional lending practices (2 hours)

Undefined education – electives (12 hours)
Aside from the standard 20-hour loan officer course, most states require additional state-specific instruction. 
Looking for state-specific guides on how to become an MLO? We've compiled handy guides below for 8 states in which we operate as a licensed MLO:
NMLS-Approved Schools
As stated above, you want to make sure that you complete your coursework from an NMLS-approved school, else you won't be eligible for a license. 
Not sure about which school to pick in your state? We got you! Here's a list of the top 3 NMLS-approved mortgage loan officer schools in your state.
3. Do the Extra Prep for the NMLS Test
The test isn't always easy to ace the first time around. We suggest putting in a little extra prep work, at least 20 hours over and above the required 20-hour coursework, to be able to feel confident and obtain a passing score. 
For instance, knowing theoretical concepts about the Truth in Lending Act (TILA) or the Home Mortgage Disclosure Act (HMDA) won't be enough. You will also have to brush up on situational questions to understand how these concepts correlate.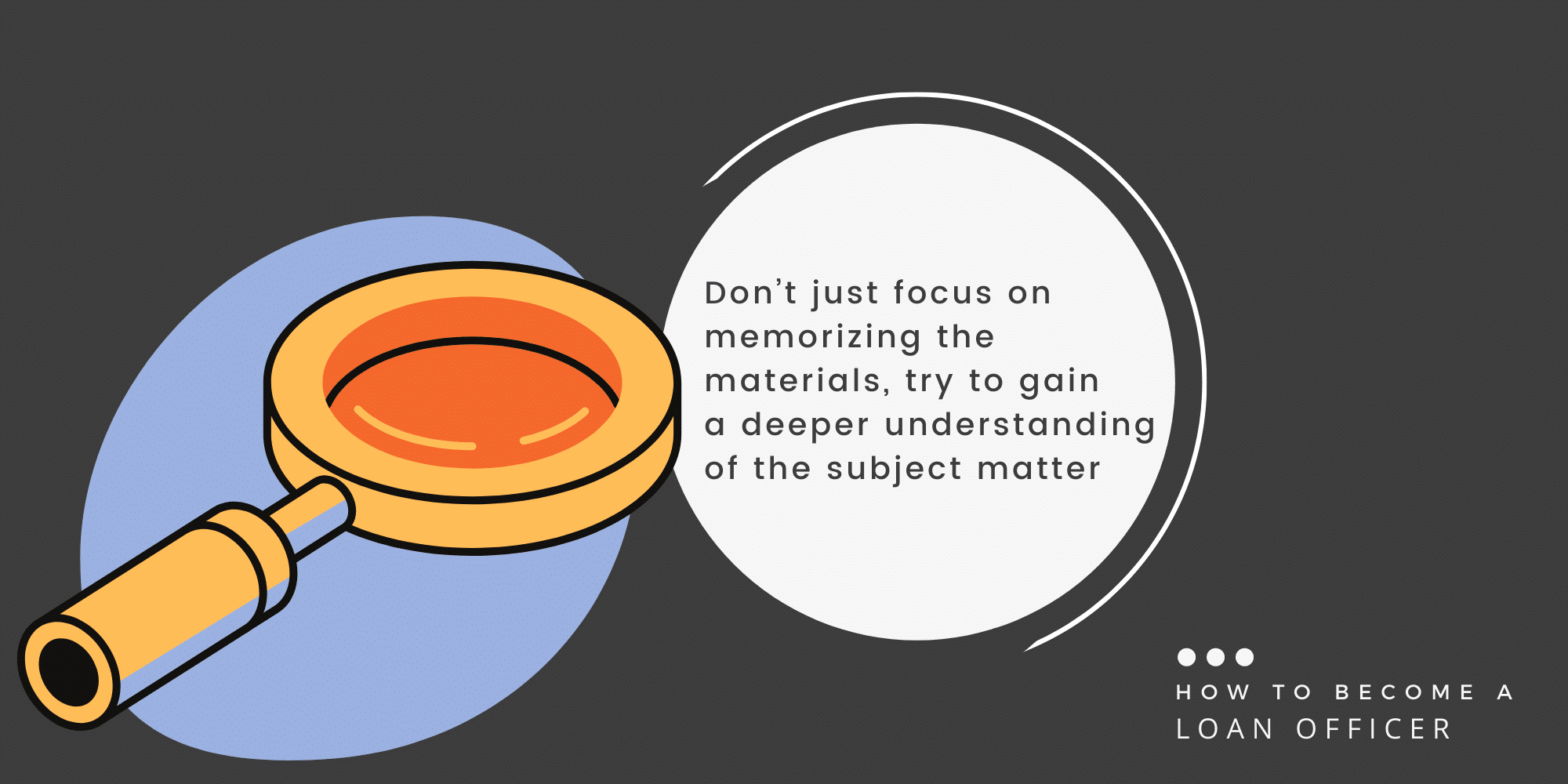 The MLO Handbook is a great place to start if you're not too sure where to begin. It has a wealth of resources on licensure, prep questions, and state-specific requirements. You could also look at the National Test Outline to get a detailed breakdown of the test.
4. Pass the NMLS SAFE Test
After you complete the approved coursework, you will be able to take The National Test With Uniform State Content. The test costs around $110. This does not include additional processing fees.
It is made up of 125 multiple-choice questions. Breaking that down, we have 10 pretest questions and 115 scored questions. This test is standardized across all 50 states. To pass the exam, you need a score of at least 75%. 
If your state requires state-specific content, you may have to complete the Unique State Test (UST) Component which has about 45 to 55 scored questions and 10 unscored questions. A standalone UST has 25 scored questions.
You can schedule and pay for your test online on the NMLS portal.
What Happens if I Fail the SAFE Exam?
If you put in the work, passing the exam on the first try isn't impossible. The NMLS website does state that the passing rate for people who take the test the first time is 58%. 
That might seem like a deterrent to even try, however, we're here to assure you that if you put in the right work, it will definitely pay off.
If you do fail the test the first and second time, don't panic. You can retake the test after 30 days. For a third-time failure, you will have to wait out a period of 180 days before retaking the test.
5. Submit a Credit and Fingerprint Report
Once you pass the test, you can log in to your NMLS account and apply for your license. At this juncture, you might also be asked to submit a credit and fingerprint report as well as complete a Criminal Background Check (CBC). 
If you've worked a job in financial services before, the NMLS may request your employment history going as far back as 10 years.
6. Get Sponsored!
Now that you've completed these steps, you're now ready to start operating as a licensed loan officer in your state! 
An important requirement: You will need to be sponsored by a state-approved employer. This indicates to the NMLS that your activities under your NMLS ID are being supervised.
Another thing to note, if you happen to switch up your employment, make sure to update your NMLS portal to that effect.
7. Fulfill the Continuing Education Requirements
It's important to keep an eye on the procedures required to maintain an active license. The mortgage lending landscape is fast-evolving, and there is always new knowledge to brush up on so as to serve your clients better. 
To retain your license, you will have to complete 8 hours worth of NMLS-approved Continuing Education (CE) every year after you obtain your license. 
CE generally includes:
Federal law and regulation (3 hours)

Ethics and fair lending practices (3 hours)

Non-traditional mortgage lending practices (2 hours)

Undefined instruction on mortgage origination (1 hour)
What types of institutions can a mortgage loan officer work in?
As an MLO, the world is your oyster! You can now go cherry-picking for a great job by either working independently or joining forces with a bank, mortgage lending institution or credit union. 
You could choose to work as a mortgage broker with a range of lenders to expand the reach of your services. When working independently, MLOs make a commission off of the client. When working with a lender, MLOs typically receive a commission over and above a flat salary base or hourly rate.
How much do loan officers make per loan? Great question. On average, loan officers make a 1% commission per loan. This would mean, on an $800,000 loan, your takeaway would be approximately $8,000.
Factors that may disqualify you from becoming a loan officer
As you will be dealing with confidential applicant information every day, the NMLS has rigid standards to maintain the integrity of the system. 
It has put into place certain disqualifying factors that could lead to a license rejection. Licensure will be withheld if the applicant;
Has already had their MLO license revoked in another jurisdiction
Has been convicted, without pardon or expungement, of a felony including breach of trust, fraud, money laundering
 Has a poor credit score or a history of unpaid debt
Aside from the above, there shouldn't be any other impediments that could prevent you from starting your MLO career.
Final Thoughts
And there you have it!
Excited? You should be. The job outlook for MLOs is very positive and will continue to grow in the next few years. 
Take a deep breath because you're on the brink of a very rewarding and lucrative career. 
As an aspiring MLO, this information might seem like a lot to take in at a glance, but we can assure you, a little hard work and persistence will take you a very long way. 
Good luck!