Mortgage Loan Officer Salary
In Oregon
Are you passionate about helping people secure the mortgage of their dreams? Do you pore over real estate trends at 3am?
If so, you're in the right place!
Apart from being a very emotionally fulfilling career, Mortgage Loan Officers (MLOs) in Oregon pull in quite a pretty penny. According to Indeed, you could be raking in as much as $239,771 per year. 
Whew, take a moment to let that sink in!
That said, your actual salary, commission, and benefits as a loan officer could dramatically fluctuate based on your experience and city.
We break it ALL down below!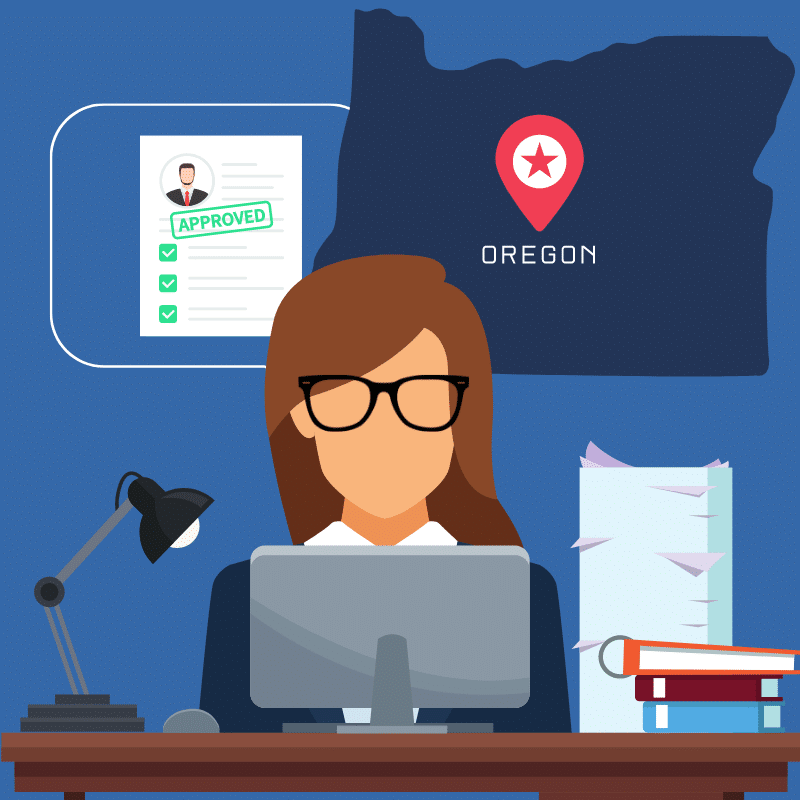 chapter 1:
Your Mortgage Loan Officer Job Duties in Oregon
Where there's big money, there's also big responsibility. 
If you're a naturally curious person who has a knack for mastering financial data, you should have no problem flourishing in your loan officer journey.
But let's talk specifics! What exactly will you be doing as a loan officer on a day-to-day basis? 
Scroll to find out!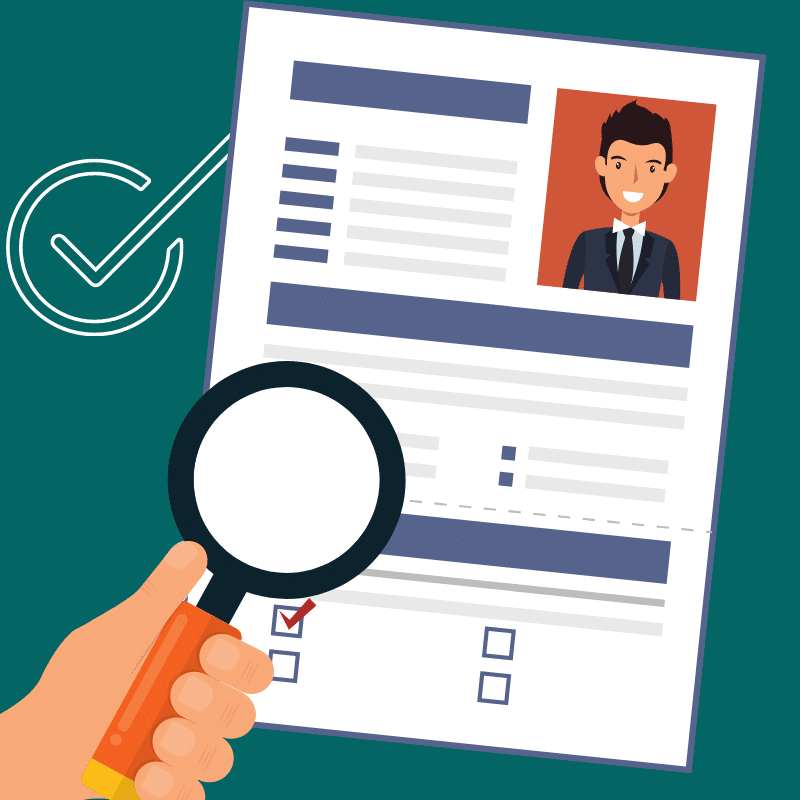 Your Job Duties as a Mortgage Loan Officer
With a robust economy and the huge influx of buyers in Oregon, you're looking at a very active real estate market. 
Exciting stuff!
Remember, apart from the amazing financial reward, you will be interacting with people from all walks of life and be their confidante and advisor. 
It doesn't get any more emotionally fulfilling than that.
Let's take a closer look at how your professional life will play out.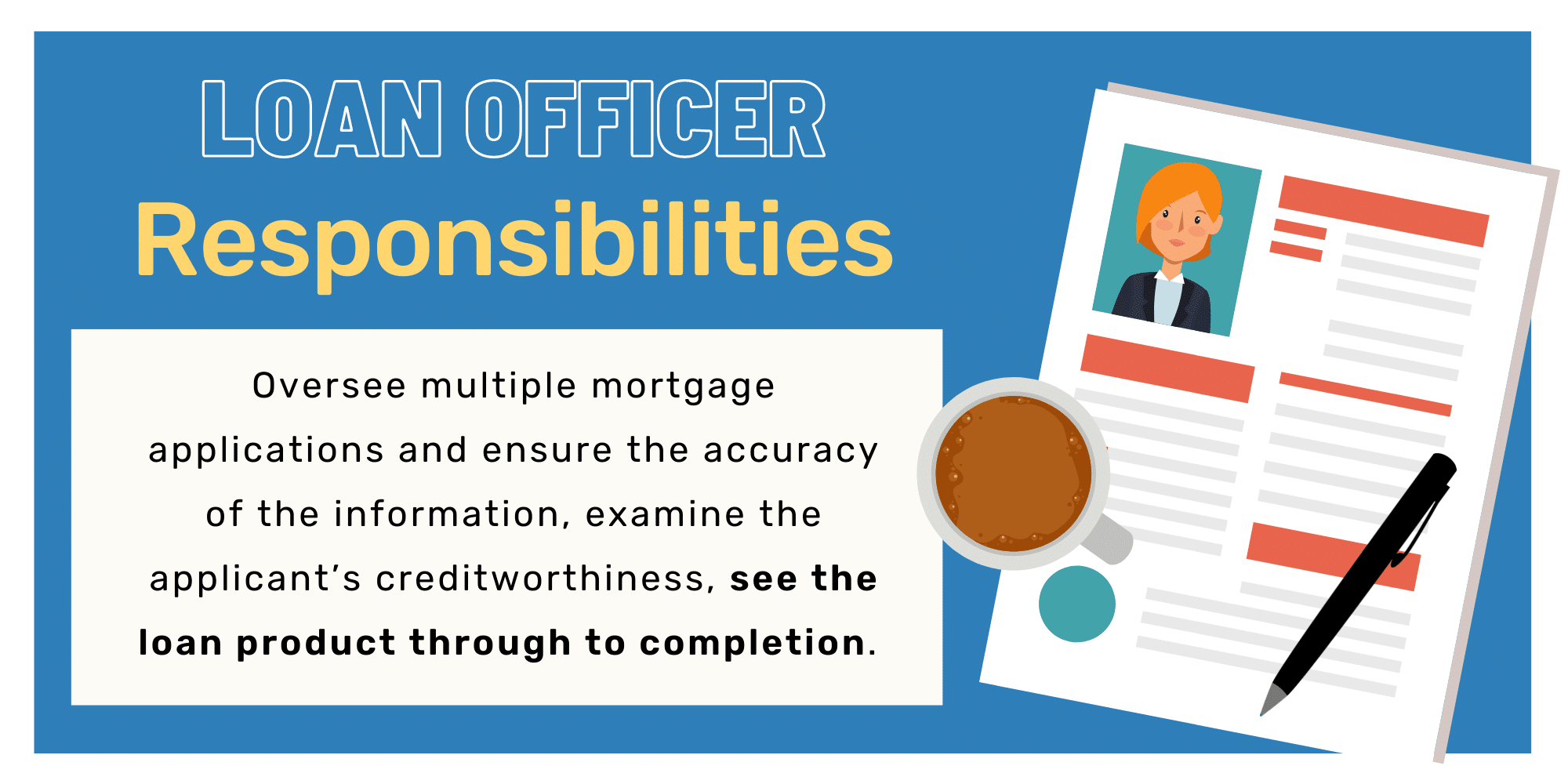 Oversee multiple mortgage applications and ensure the accuracy of the information

Examine the applicant's creditworthiness and their ability to repay the loan

Guide customers through the mortgage process and help them find the right lending product

Collect important documentation; employment and credit history, assets, debt and more

Corroborate this information with credit bureaus, employment agencies, and more.

Ensure compliance with relevant lending laws and regulations

See the loan product through to completion via the underwriting department
A full plate, for sure! 
To ensure the longevity of your loan officer career, you'll also be expected to go the extra mile and network with real estate agents, underwriters, and other professionals in your industry.
Brief Salary Overview of a Loan Officer in Oregon
As soon as you kick things off in your loan officer journey, you could be looking at some very big paydays, and we do mean BIG!
According to Career Explorer, junior loan officers in Oregon earn as much as $43,930 a year or $21.12 an hour.
Intermediate loan officers pull in an annual wage of $64,610 or $31.06 an hour.
Senior loan officers, meanwhile, are looking at anywhere between $95,910 to $126,300 every year which amounts to $46.11 to $60.72 per hour!
Another bit of welcome news – Zip Recruiter reveals: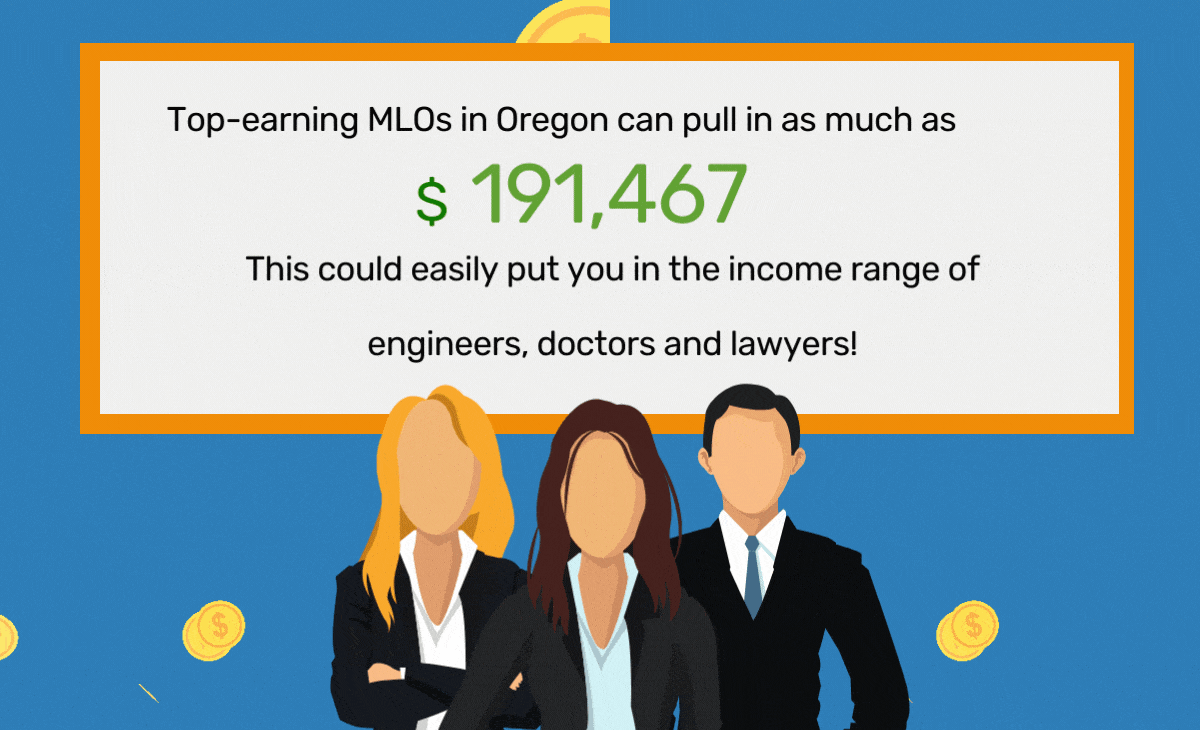 Ka-ching!
As we've stated above, your income potential does strongly rely on your location, skill set, and ability to network with your professional peers.
Bear in mind – If you're an enterprising person who has no problem stepping out of your comfort zone to network and build a book of business, you could fast-track your career and be among those top earners even in the first 7 years!
On that note, how will you know if you've got what it takes to excel in this field?
Let's take a quick look at…
The 3 Best Personality Traits For Loan Officers
A competent loan officer has several qualities to their credit. However, these 3 usually stand out by a mile:
Financial Acuity
Your job as a Mortgage Loan Officer will require you to be very savvy with numbers.
For one, you should be able to soundly read your clients' financial history. That alone could put you miles ahead of the other up-and-comers in the field.
You should also be able to accurately identify important financial information in industry charts and personalize that information for your clients.
Although not mandatory, it pays to have a background in financial services, economics, and/or money management.
Time Management
Every loan officer is trying to avoid the B word. 
Burnout!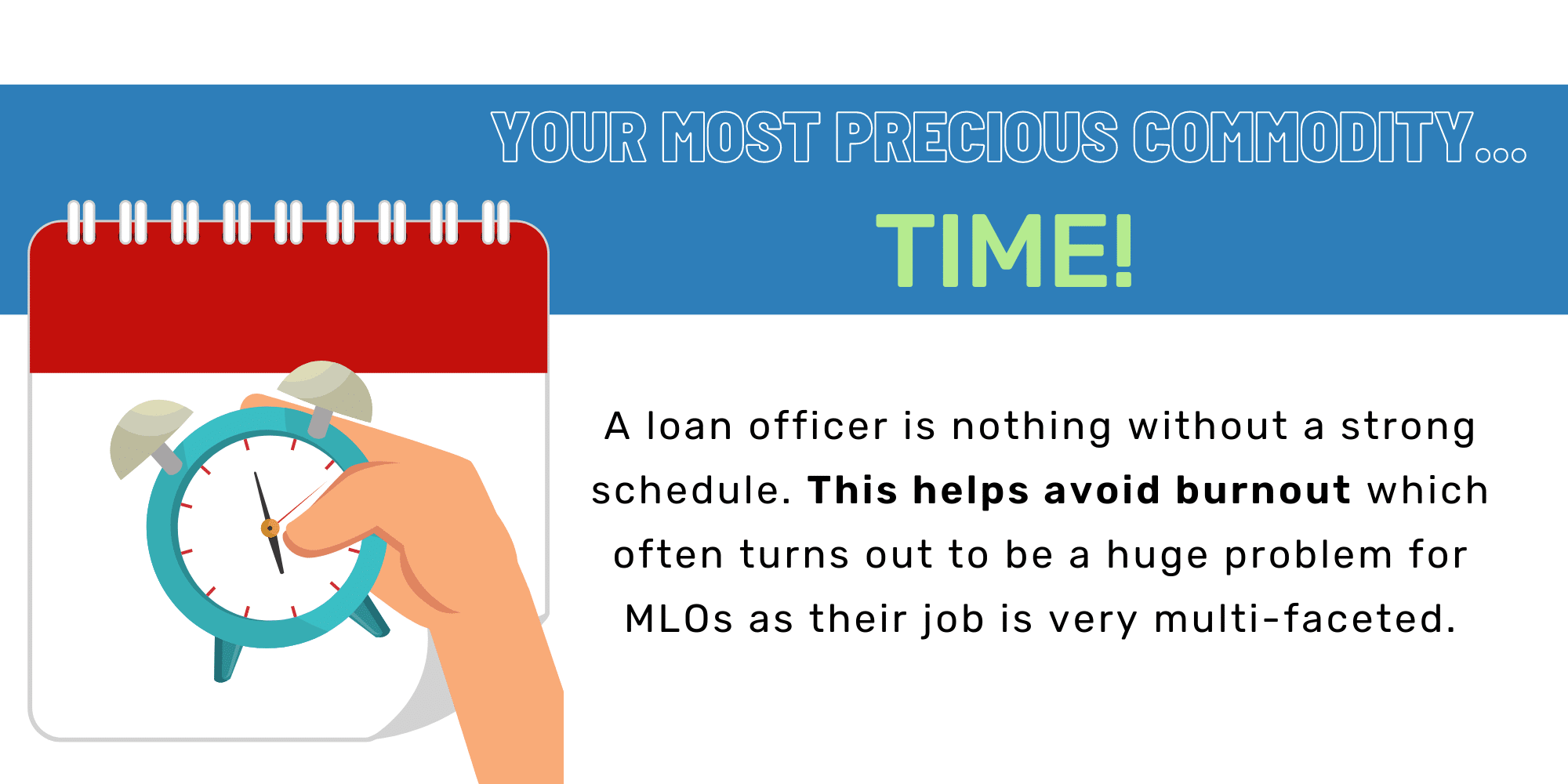 Remember, your three main tasks will be procuring more clients, closing more loan applications, and increasing revenue per application.
Carefully distribute your time among these three obligations and you should move through your career just fine!
Customer Service
Jennifer Guidry, a successful top 100 MLO from First United Bank told BeSmartee: "I just love people. That has been the key to my success."
People are the fulcrum of your loan officer journey. As a loan officer, you will be expected to maintain your cool in very high-pressure situations, especially ones that involve a lot of money and stressed-out clients. 
Your role is to be their guiding light and properly explain the loan product of their choosing, walk them through the process and be as accessible as possible to answer their questions. 
Simultaneously, you will also be juggling your time between other people in this space, your boss, underwriters, and other professional connections that are lucrative sources of future clients. 
Be confident in your work and uphold a patient and considerate demeanor. This will take you far. 
Great stuff! 
But how much will you be raking in for all that work?
After all, you're in this for the long haul and will likely even retire on your MLO savings…
Let's get a detailed read on your annual income as a loan officer in Oregon!
chapter 2:
Your Mortgage Loan Officer Salary in Oregon
The big question: How much does a Mortgage Loan Officer in Oregon make?
Salary reveals that your annual MLO income hovers between $36,870 and $54,861.
As you will soon see below, this appears to be a more modest projection, typically for entry-level loan officers.
Your annual earnings could translate to a much higher figure, especially as you develop a system to close more loans per month. 
Start scrolling to get a full-blown breakdown of your MLO salary, commission, and benefits!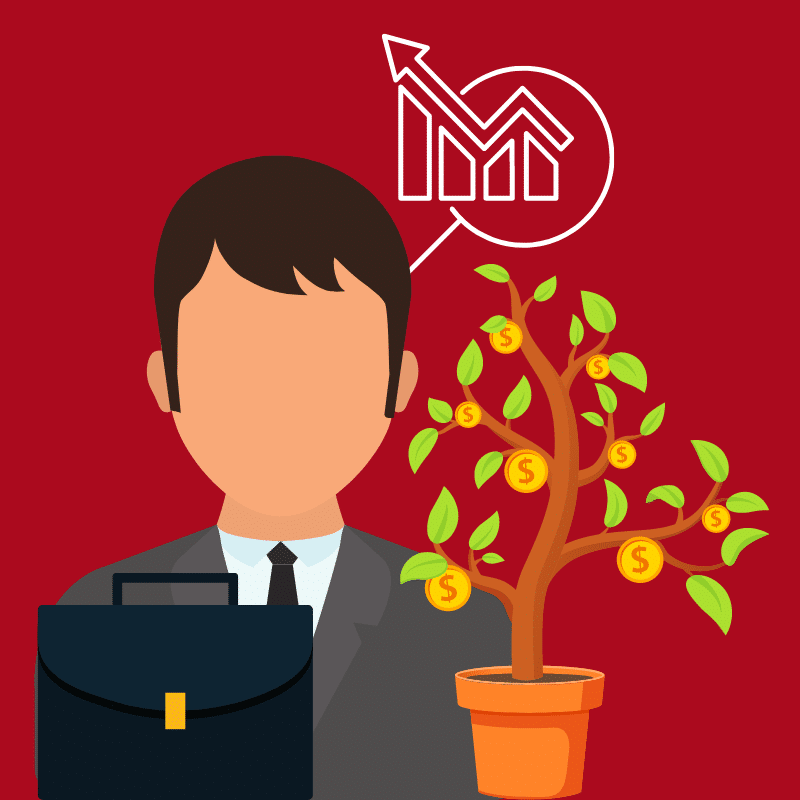 Mortgage Loan Officer Income By Experience in Oregon
Indeed unearthed some really interesting statistics:
Even as a junior-level loan officer (1 to 2 years of experience) in Oregon, you could be pulling in as much as $208,213 every single year!
Mid-level or intermediate loan officers (6 to 9 years of experience) can make a pretty decent yearly salary of $326,355 in Oregon.
And lastly, top-level or senior loan officers (10+ years of experience) could be making as much as $358,431 per annum.
Those numbers are through the roof! 
We do want to issue a friendly reminder: These figures can drastically change in reality based on your location and the company you work for, as well as how many loans you are able to originate per month. 
That said, the possibility for growth is limitless! 
Let's compare the above with a couple of baseline salary figures that we pulled from a few trusted sources…
Mortgage Loan Officer Average Salary in Oregon
Now for the exciting part!
Right off the bat, Zip Recruiter shows us some pretty promising numbers. On average, MLOs in Oregon pull in an annual salary of $84,557. That averages to about $40.65 an hour. Get this – That's $2,224 above the national average.
Career Explorer further reflects some positive figures with mid-level loan officers making an annual income of $64,600 and the top 20% earning as much as $126,300! The latter translates to as much as $60.72 an hour. 
According to this data, Oregon's loan officer salaries are a whopping 17% above the national average. 
Simply Hired ups the ante with its salary figures. As a loan officer in Oregon, you could be looking at an annual paycheck of $192,134 on average. Research shows that this salary competes with that of top-level company executives!
How much do loan officers get paid as a bonus? Salary Expert answers this quite concisely.
You could be looking at an annual bonus of $2,229 on top of your yearly income of $64,235 as a loan officer in Oregon.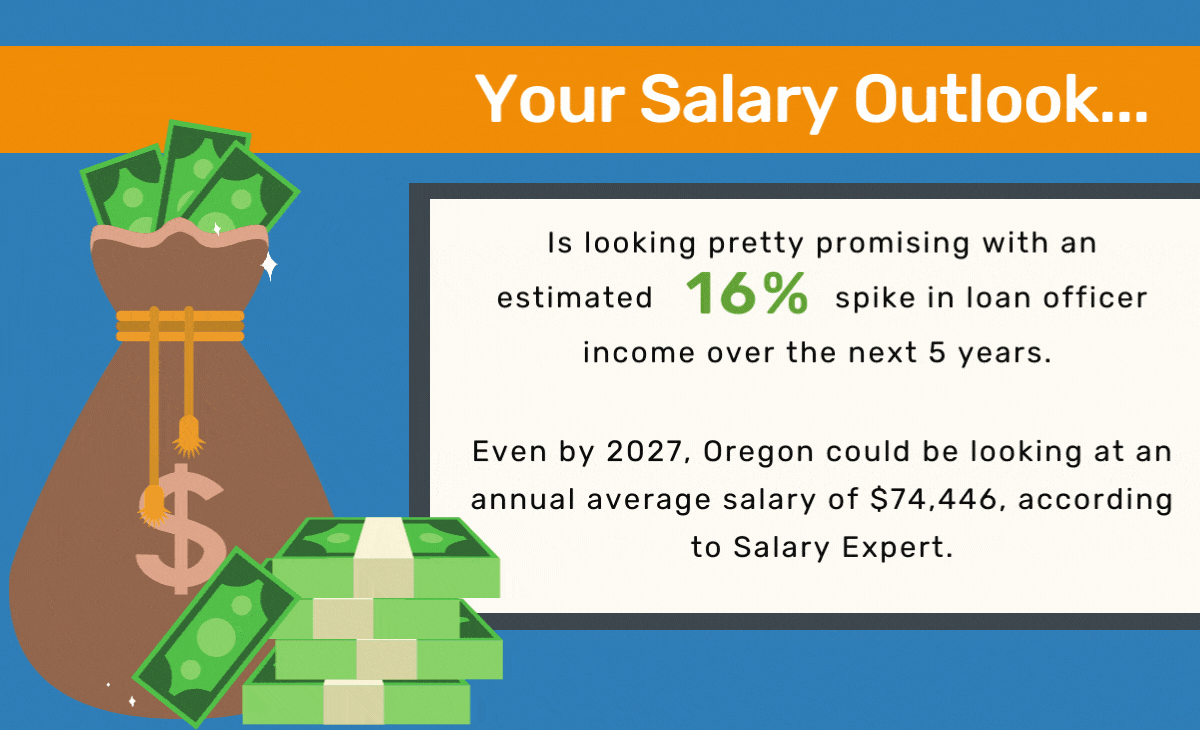 Let's get even more specific…
What is the average salary for loan officers in Portland, Oregon? You could be looking at $129,215 in yearly earnings. On top of this, you might also be looking at an annual commission of $24,000. 
Remember, in reality, there is no salary cap for Mortgage Loan Officers.
You can optimize your earnings when you close more loans per month. Your salary may even exceed professionals who have years of schooling and a Ph.D. in Finance. 
During the initial years, work on your time management and sales skills and you could set yourself up for a very profitable career!
Mortgage Loan Officer Commissions in Oregon
Unless you work at a large institution like a bank, your earnings as a loan officer will be commission-based. In fact, a majority of MLOs are compensated via commission only and do not receive a base salary. 
How is commission calculated for a loan officer? You will earn a commission as per basis points per loan. Each basis point is one-hundredth of 1%. 
For instance, if the company you work for offers 50 basis points for an $800,000 mortgage, you could be walking away with a $4,000 paycheck on one loan. Most loan officers are able to close anywhere from 18 to 30 loans per month. 
Companies offer anywhere between 25 basis points to 150 basis points per loan!
Another important aspect: To hedge your earnings and ensure they don't drop too low, some companies agree to compensate MLOs with a minimum dollar amount for each loan originated regardless of the amount of the loan. 
Get this –
Indeed compounds these numbers to give you a yearly commission figure. You could be walking away with as much as $24,000 in commissions as an MLO in Oregon. 
To get the full story on your commission earnings, take a look at our article on Loan Officer Commission Splits.
It shares some very revealing information!
Bear in mind, you always have the freedom to optimize your sales performance and originate as many loans per month as you can manage. This should be no problem as you continue to grow and improve your skill set!
Mortgage Loan Officer Benefits in Oregon
Whew that was quite the reveal, wasn't it?
But that's not even the whole picture. Let's talk about your benefits!
Loan officer benefits run the gamut. As with most professions, this is entirely dependent on your place of work. To draw super broad strokes, Indeed says that your benefits structure as an MLO would look something like:
401(k) and 401(k) matching

Health insurance

AD&D insurance

Dental insurance

Life insurance

Flexible schedule

Work from home
Hmm, the above information is definitely food for thought. But there's a very crucial link missing in this equation – Your exact location!
Let's take this opportunity to browse through the top 10 highest-paid cities for loan officers in Oregon.
chapter 3:
Top 10 Highest-Paid Cities in Oregon For Loan Officers
Is your location automatically skewed in your favor?
Get this – You might be residing in a high-paying MLO city without even realizing it!
After all, loan officer salaries are all over the board and can differ by tens of thousands of dollars even between two neighboring cities.
Let's take a look at where you can make bank as an MLO!
Do you see your city on this list?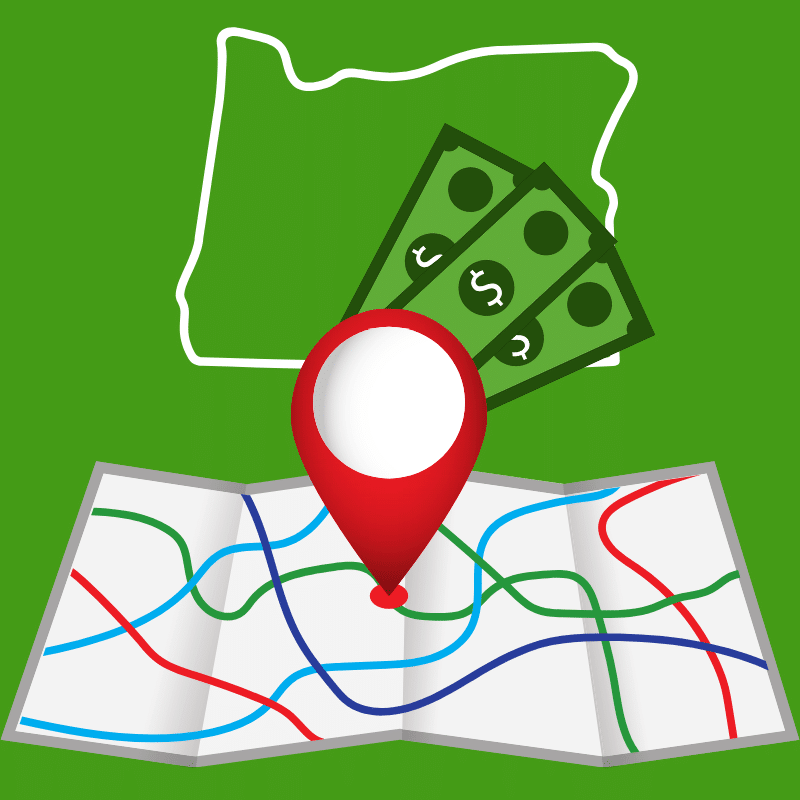 Where Can You Earn The Most As An MLO in Oregon ?
Zip Recruiter points out that the average annual income for loan officers in Oregon hangs around $84,558 which works out to $40.65 an hour.
But check this out – We're seeing salaries reach astronomical highs and even break through the $190,000 mark for top earners.
Keep in mind, there are always plenty of opportunities for growth as you fine-tune your skills and tack on more years of experience. 
Redfin found that the Oregon housing market is somewhat competitive with the average home price ringing in at $326,000 with 54.2% of homes selling above the list price.
Given the price range, you could be looking at a commission of around $4,800 (1.5% of the loan amount) on a single mortgage application.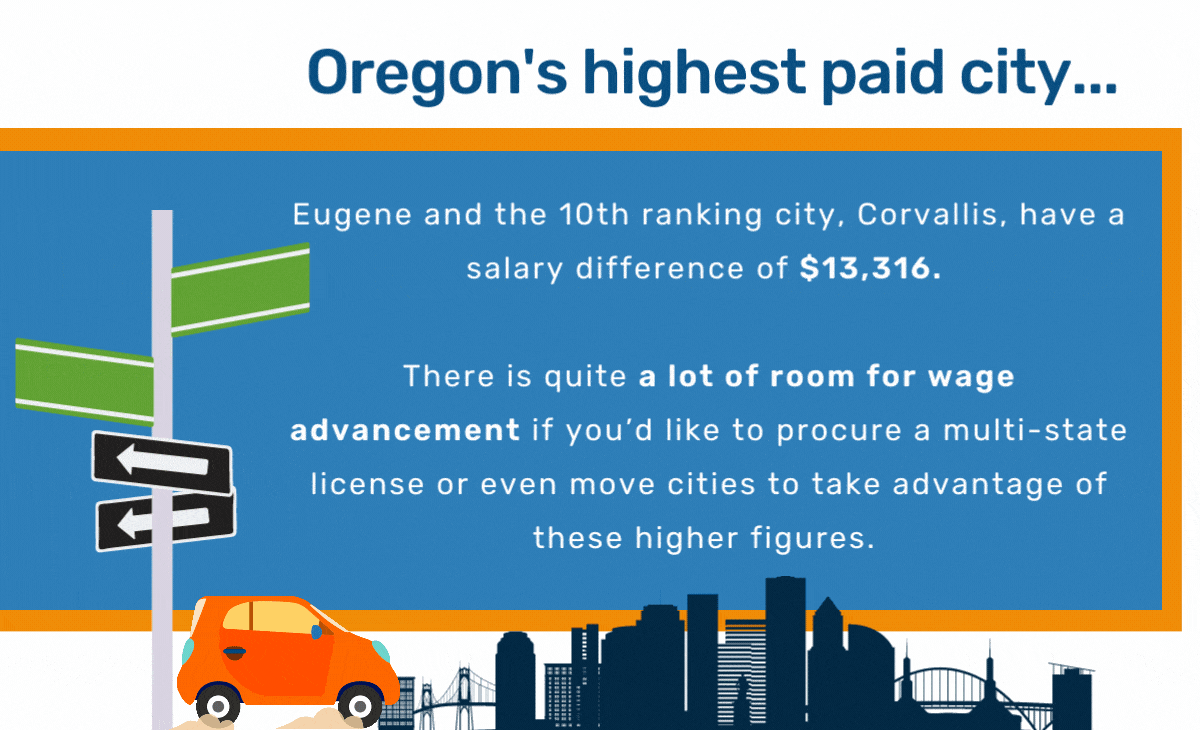 That said, make sure you also compare the cost of living between different cities to ensure you don't ultimately spend more than you save.
Now for the exciting part!
Let's take a look at the top 10 best-paying cities for MLOs in The Beaver State: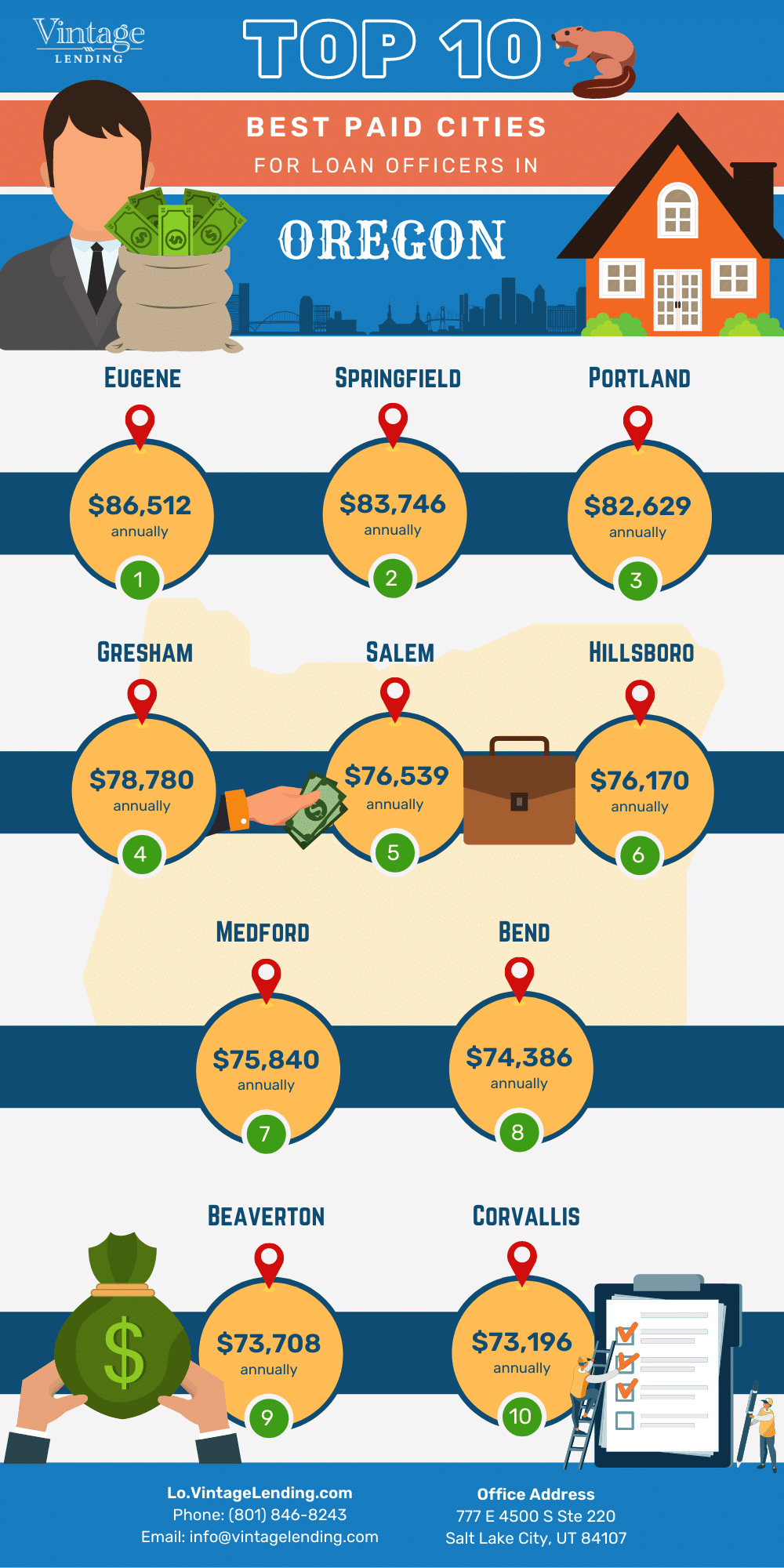 1. Eugene
Average MLO Salary
Yearly: $86,512
Monthly: $7,209
Weekly: $1,664
Hourly: $41.59
2. Springfield
Average MLO Salary
Yearly: $83,746
Monthly: $6,979
Weekly: $1,611
Hourly: $40.26
3. Portland
Average MLO Salary
Yearly: $82,629
Monthly: $6,886
Weekly: $1,589
Hourly: $39.73
4. Gresham
Average MLO Salary
Yearly: $78,780
Monthly: $6,565
Weekly: $1,515
Hourly: $37.88
5. Salem
Average MLO Salary
Yearly: $76,539
Monthly: $6,378
Weekly: $1,472
Hourly: $36.80
6. Hillsboro
Average MLO Salary
Yearly: $76,170
Monthly: $6,348
Weekly: $1,465
Hourly: $36.62
7. Medford
Average MLO Salary
Yearly: $75,840
Monthly: $6,320
Weekly: $1,458
Hourly: $36.46
8. Bend
Average MLO Salary
Yearly: $74,386
Monthly: $6,199
Weekly: $1,430
Hourly: $35.76
9. Beaverton
Average MLO Salary
Yearly: $73,708
Monthly: $6,142
Weekly: $1,417
Hourly: $35.44
10. Corvallis
Average MLO Salary
Yearly: $73,196
Monthly: $6,100
Weekly: $1,408
Hourly: $35.19
Salary Satisfaction for Loan Officers in Oregon
Zip Recruiter found that Oregon ranks at number 9 (out of the 50 states) for loan officer salaries, putting you at an immediate advantage if you work here.
Curious to see how Oregon MLO salaries measure up against other states? We got you! Get a state-by-state MLO income breakdown here.
According to Indeed, 51% of loan officers admit that they are satisfied with their salary and that it commensurates with the cost of living in their respective areas.
As we've stated, the opportunity to skyrocket your salary during those early years is astronomical. Highly productive Mortgage Loan Officers are able to pull in some amazing commission numbers, easily putting them in the six-figure salary bracket.
Owl Guru found: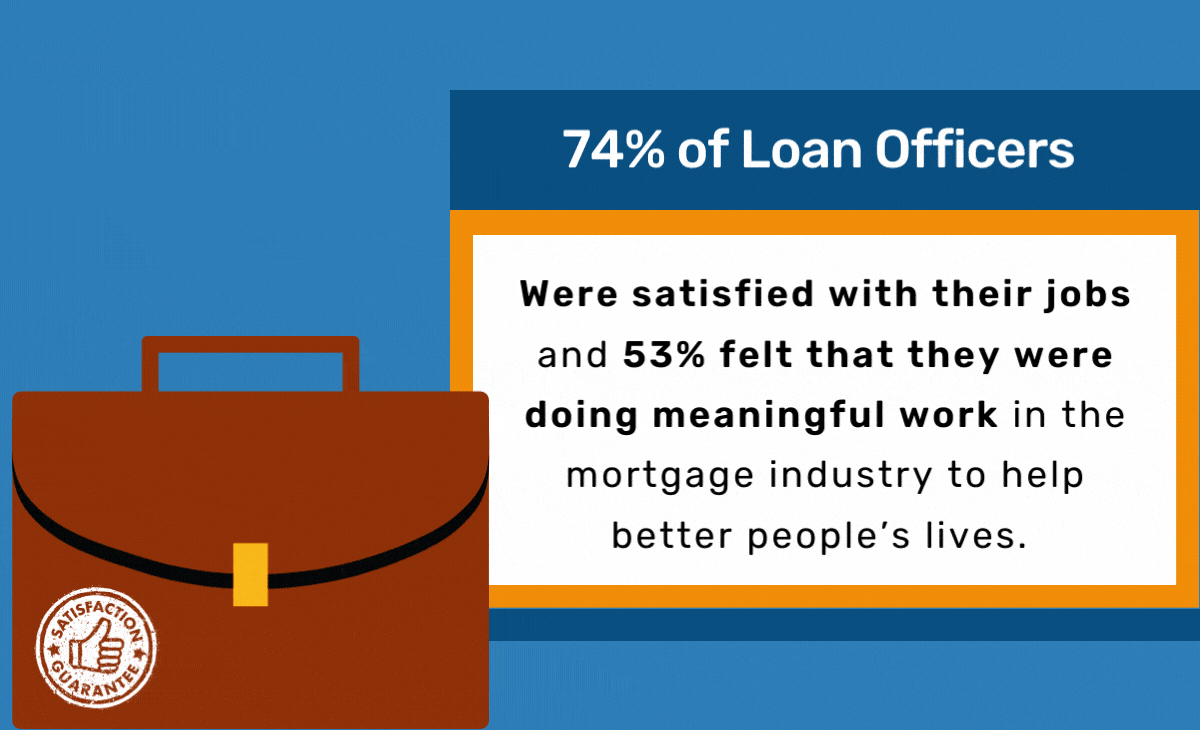 Most MLOs seem to be of the consensus that their work-life balance is pretty agreeable.
You can originate loans from anywhere without having to be present at the office every day.
Go Banking Rates tells us that you would need an average salary of $61,532 to live comfortably in Portland, OR, which is one of the pricier cities.
Given that the average loan officer salary is $71,733 according to Salary, you're already ahead of the curve with this profession!
But remember…
Your earnings are heavily reliant on your skill set and experience. Keep scrolling to discover the top-paid skills and qualifications for loan officers in Oregon. 
It pays (literally) to start working on these from day one!
chapter 4:
Top Paid Skills For Loan Officers in Oregon
Okay, so there's a LOT of money on the table for highly skilled loan officers in Oregon. In fact, you could go from a five-figure to a six-figure salary based on your skill set alone. 
Let's make it rain!
Below, we reveal some very important skills that you should work on as soon as you walk through the doors to your first MLO job. 
Get cracking on these skills today and hey, the sky's the limit!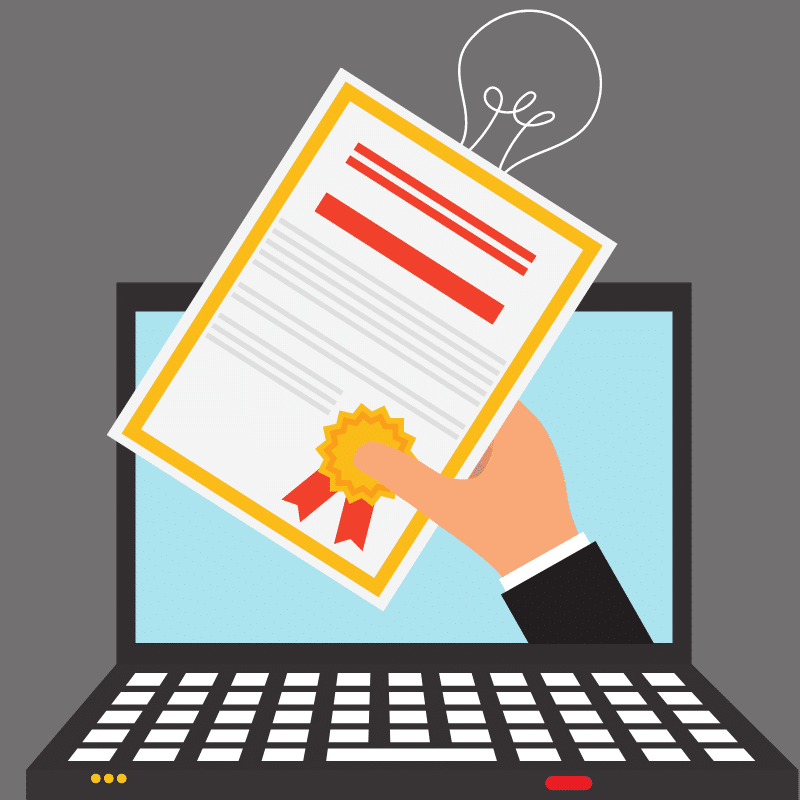 Best Paid Skills For Loan Officers in Oregon
We've shortlisted these 4 key skills in the MLO world. Even if you aren't confident about these initially, don't worry! There's still plenty of room to learn on the job.
1. Negotiation & Sales
When interacting with borrowers of all risk profiles and mortgage needs, it's important to remain pragmatic and be a great listener.
After all, as a loan officer, your sales skills are paramount.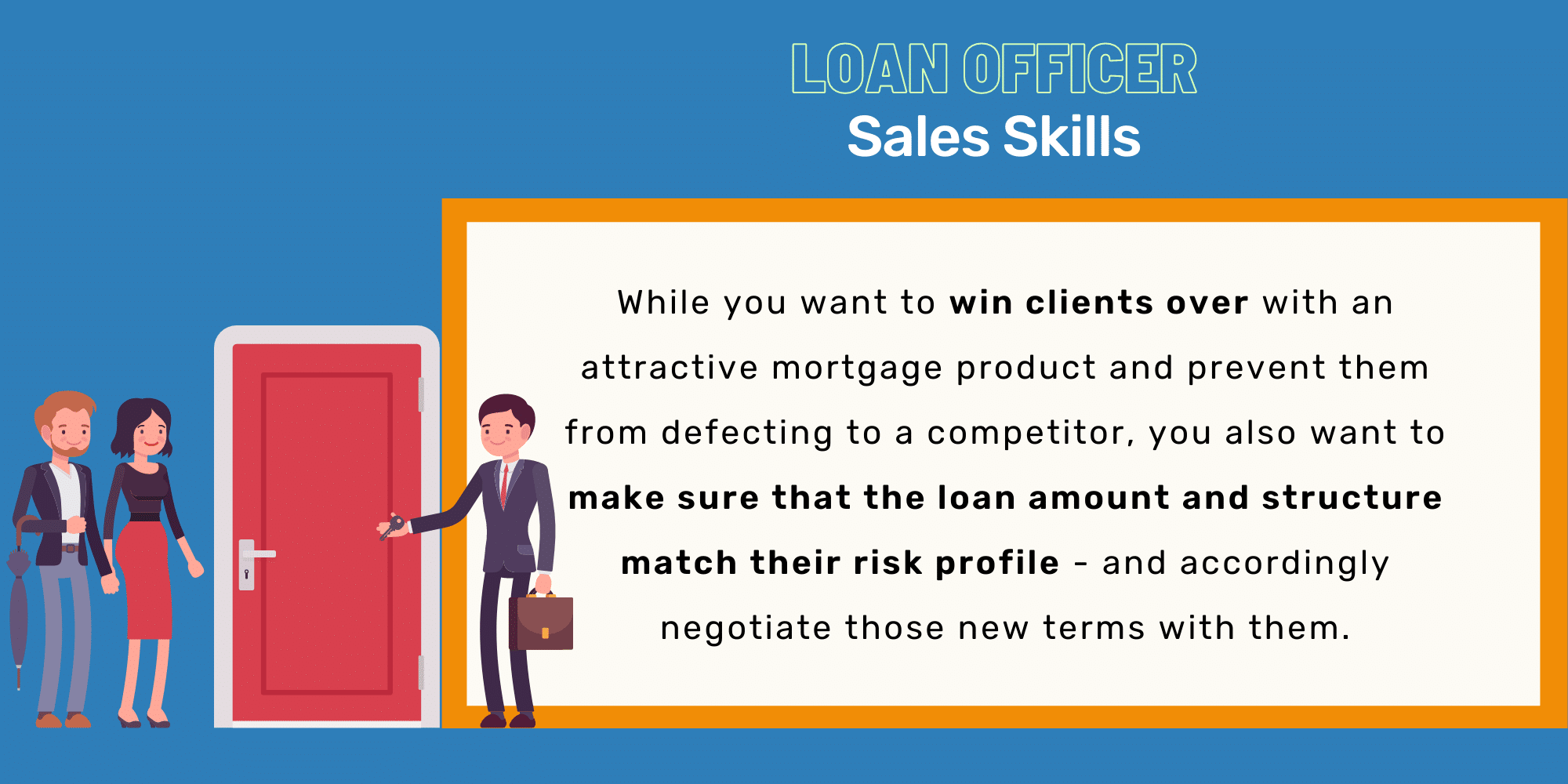 The bottom line: Work on your negotiation skills and you should be able to close some very profitable loans.
2. Excellent Communication
In your day to day, you'll find yourself counseling clients, conducting interviews, and fielding questions from borrowers who are oftentimes stressed and rely on your guidance.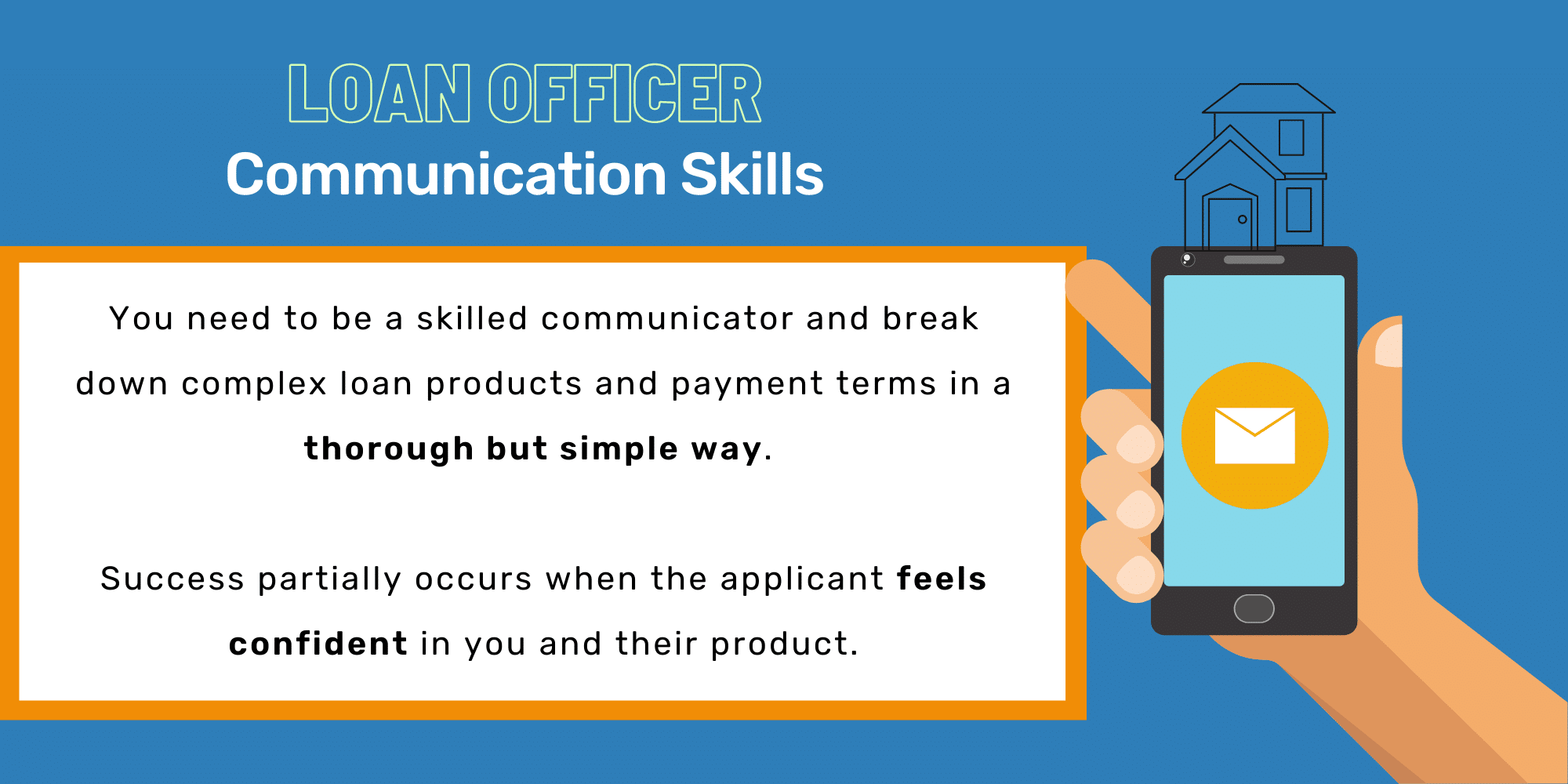 A major complaint from borrowers? Their loan officer wasn't as responsive as they could have been! Remember, your business relies on word of mouth.
Customer satisfaction is very important. Be sure to stay on top of your phone calls and emails and all should go well.
3. Strategic Decision Making
Loan officers need to be able to think analytically as they come into contact with borrowers from all walks of life.
You will be responsible for making big money decisions on behalf of the company.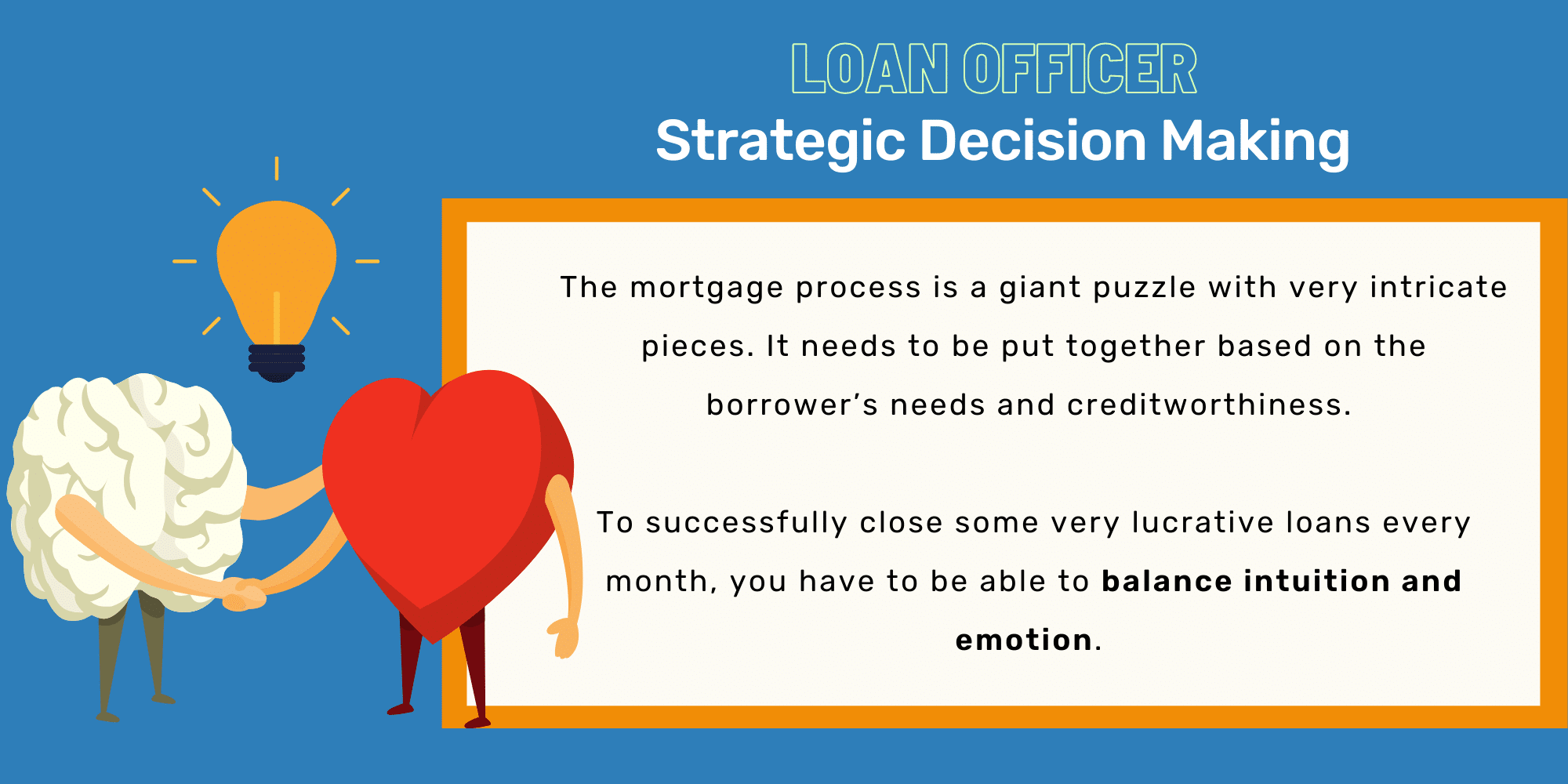 Taking into account your industry knowledge, client specifics, as well as company goals, you have to make strategic decisions to sync up these various parts.
4. Data Analysis
It's pretty tricky to be a good loan officer without having a solid grasp of mathematical and financial data. Added to this, you should be able to accurately calculate relevant metrics and ratios to create a sustainable debt payment plan.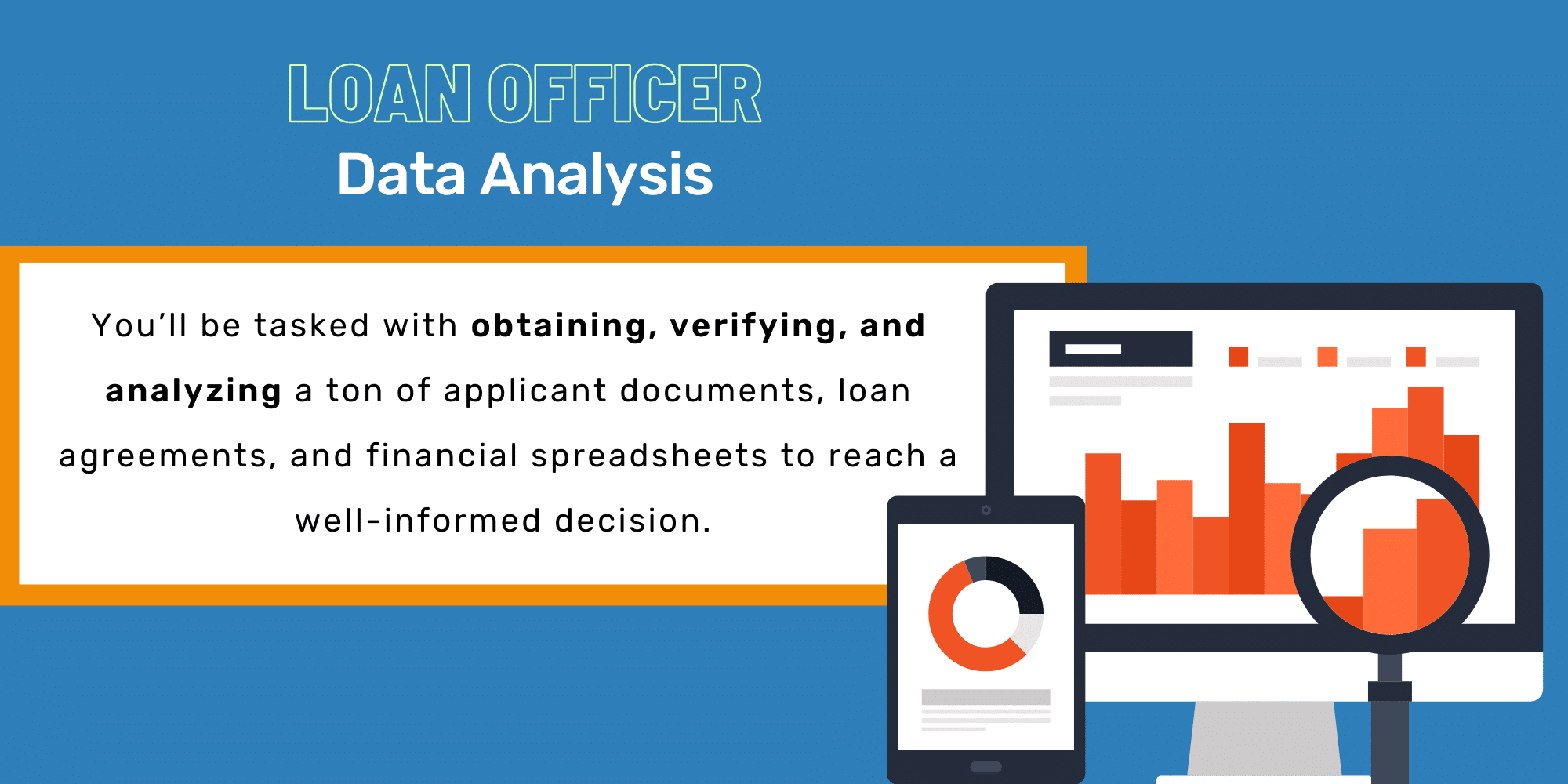 Feeling overwhelmed just reading that? 
Don't be! With a little on-the-job practice, you'll intuitively develop this skill set soon enough!
Best Paid Qualifications For Loan Officers in Oregon
Most loan officers have a Bachelor's degree although this isn't mandatory and there are plenty of successful officers who've made it on a high school diploma. 
However, a Bachelor's in finance, economics, business, or accounting would be the ideal springboard to excel in your profession.
Indeed found that loan officers with a medical degree earn 21.8% more than those without.
If you've racked up some sales experience prior, this could also work in your favor as you may earn 10.60% more than the average candidate!
But we still haven't looked at one very important component of your loan officer journey.
And that is the…
Mandatory Education For Loan Officers in Oregon
Mortgage Loan Officers in Oregon must be certified by the Nationwide Licensing System (NMLS) to practice. This is a mandatory requirement.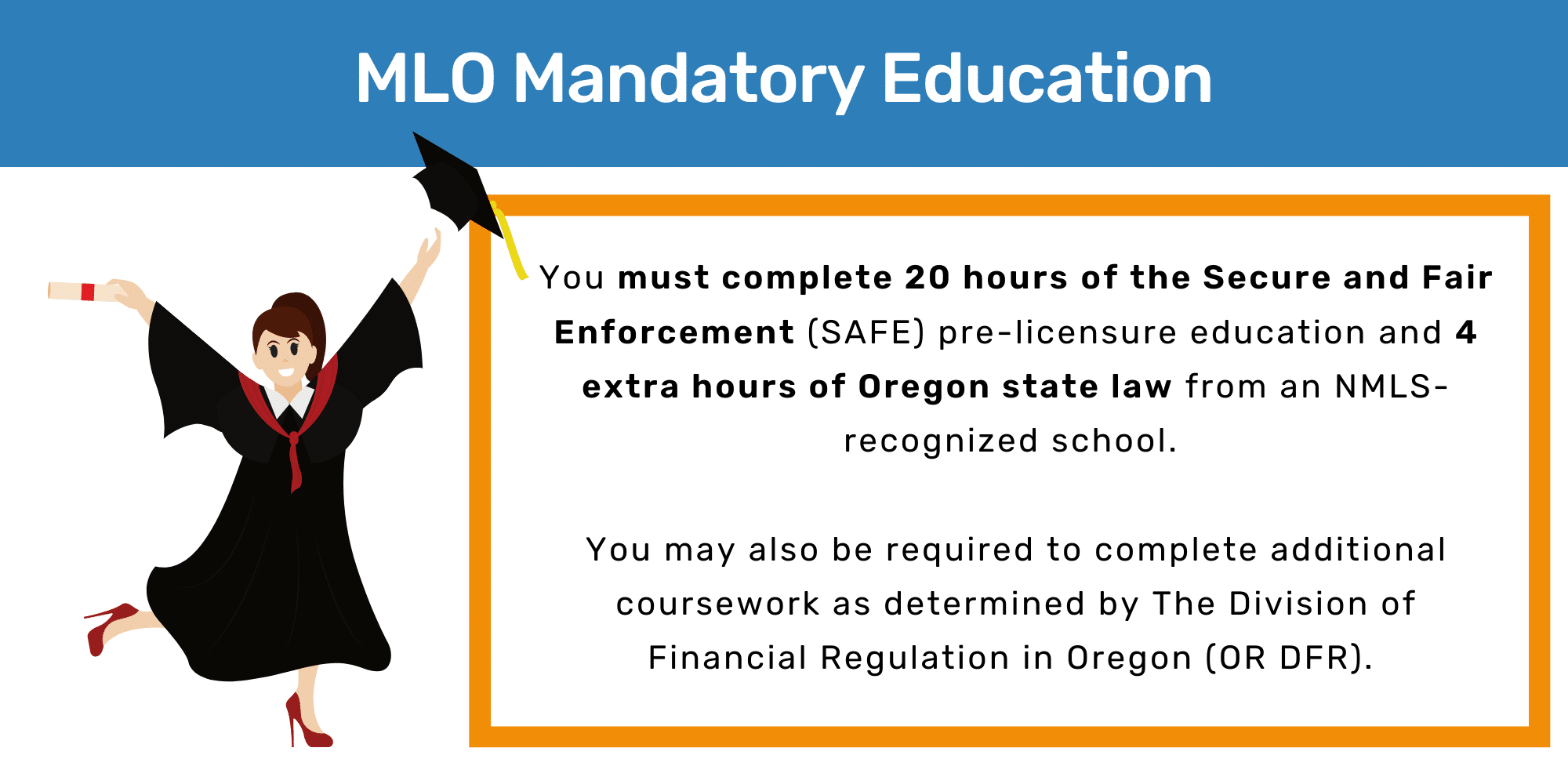 It's very important to complete your coursework from an NMLS -approved school or else your hard work will be wasted. We've shortlisted the top 3 NMLS schools in Oregon to help you get started. Make sure you check it out!
Once you pass with a score of 75% or higher on the National Test Component with Uniform State Content, you're almost there!
You'll then have to complete a few background checks, and if all goes well, you will be a certified MLO!
For more information, take a look at our article on How To Become a Loan Officer in Oregon.
Ready to see what the future holds for your career? You don't want to miss what we're about to share!
chapter 5:
Loan Officer Career & Salary Outlook in Oregon
We bet you can already envision your MLO career coming together!
But now, you're no doubt curious to know….
Are you really looking down the barrel at a six-figure paycheck and very flexible work hours? What about your salary growth potential?
And is the job market in Oregon active enough to help you sustain a lucrative career until retirement?
All great questions! We answer them below…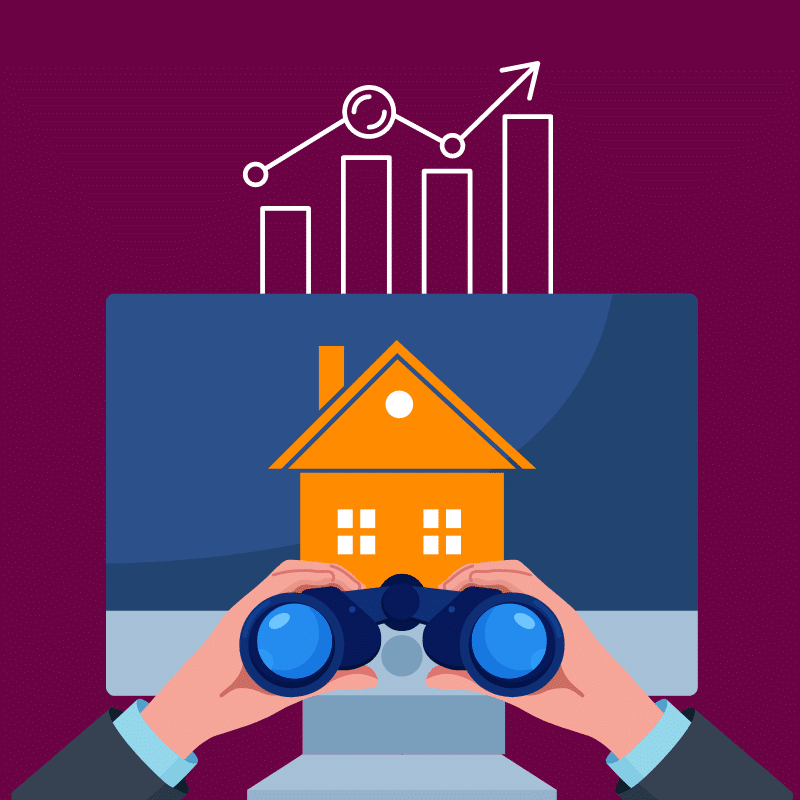 Your Salary Potential as a Loan Officer in Oregon
The Bureau of Labor Statistics (BLS) reveals some very interesting numbers.
Loan officer employment may grow by 1.3% which could put as many as 4,300 jobs on the market between 2020 and 2030.
Your median salary as a loan officer could hover around the $63,000 mark. However, this is by no means set in stone! In fact, top earners could even pull in over $130,000 with the possibility of earning bonuses once you cross over a certain quota.
Your salary as a loan officer is only limited by your productivity. If you're strategic and are able to close more loans per month, your commissions alone could put you in a very high-income bracket.
For example, even on a $400,000 loan, you could possibly be looking at $6,000 in commissions. Most officers are able to close at least 18 to 20 loans per month!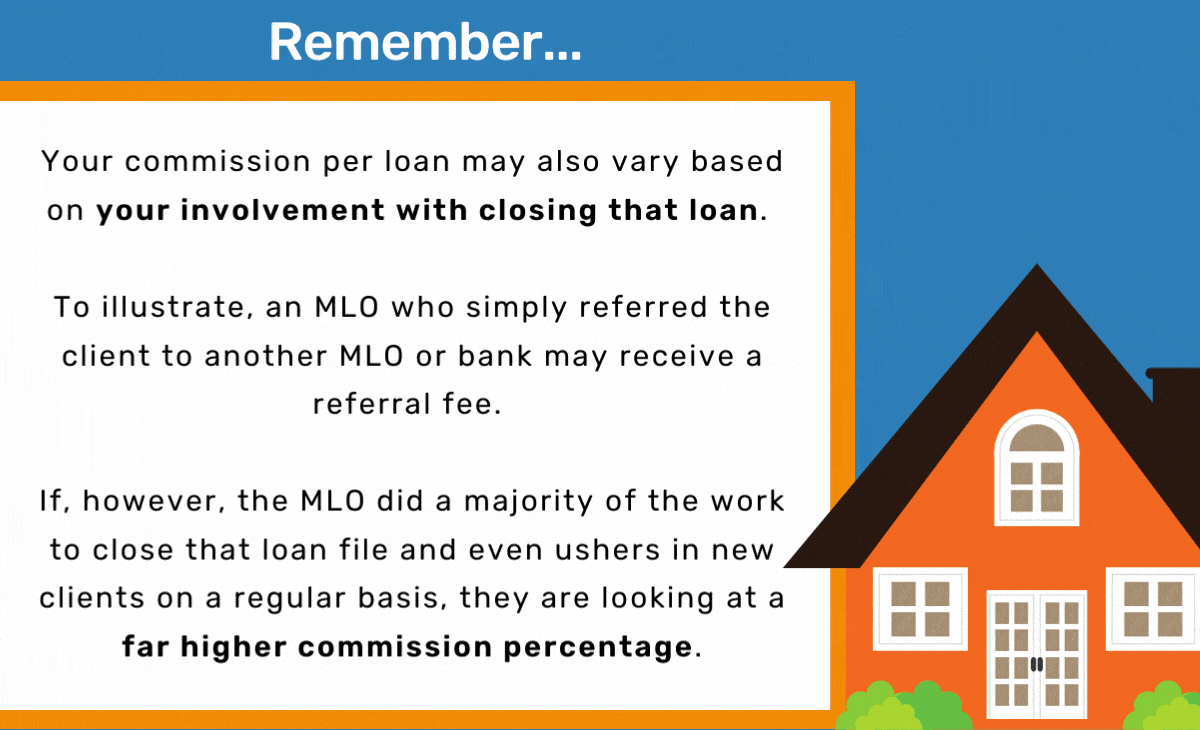 The type of company you work for also plays a crucial role in this equation. For instance, big lending institutions offer the stability of a base salary and may even introduce a bonus incentive. However, there may be little room for income advancement. 
Smaller boutique agencies, on the other hand, are fully commission-reliant although the commission is typically much higher.
However, you will have to put in more work to network for clients as, unlike a larger institution, you may not have a steady stream of clients walking through the door. 
It's worth looking into procuring an MLO license for more than one state. This ensures your earnings and exposure to the market aren't fully subject to the whims of just one state.
There are, however, certain requirements you need to keep up with. For instance, the brokerage you work at will also have to have a valid MLO license for that state.
You will have to put in more time to follow the mortgage market in each state and ensure you remain compliant with their unique regulations and ongoing licensure requirements.
If you're down to put in the extra work, your salary knows no bounds!
On that note…
Let's take a look at a couple of savvy ways you could boost your earnings in the first 5 years alone!
How To Boost Your Salary as a Loan Officer in Oregon
Follow these 3 simple guidelines and make them your MLO mantra. In next to no time, you should see some pretty significant results!
1. Collect Client Referrals
Just as with a dentist or a real estate agent, gathering client referrals is paramount. Naturally, most people trust reviews from other users more than they do owned and operated advertising. 
In fact, Nielsen shows us that a whopping 83% of people trust recommendations from their friends and family over any other source.
So starting right from your very first client, be super attentive and communicative to their needs, and after a job well done, request an online review. 
Loan Officer and Mortgage Broker, Steve Burns, shared on Quora: "Reputation goes a LONG way in this business. You are only as good as your last loan. That means if you screw up just one loan, it can have a big impact on your reputation."
Each review will be worth its weight in gold! And if your clients love you, word-of-mouth referrals will follow as well!
2. Let Technology Do The Heavy Lifting
Gone are the days of being buried under a mountain of paperwork and ink marks. There is plenty of financial automation software today to make your job so much easier.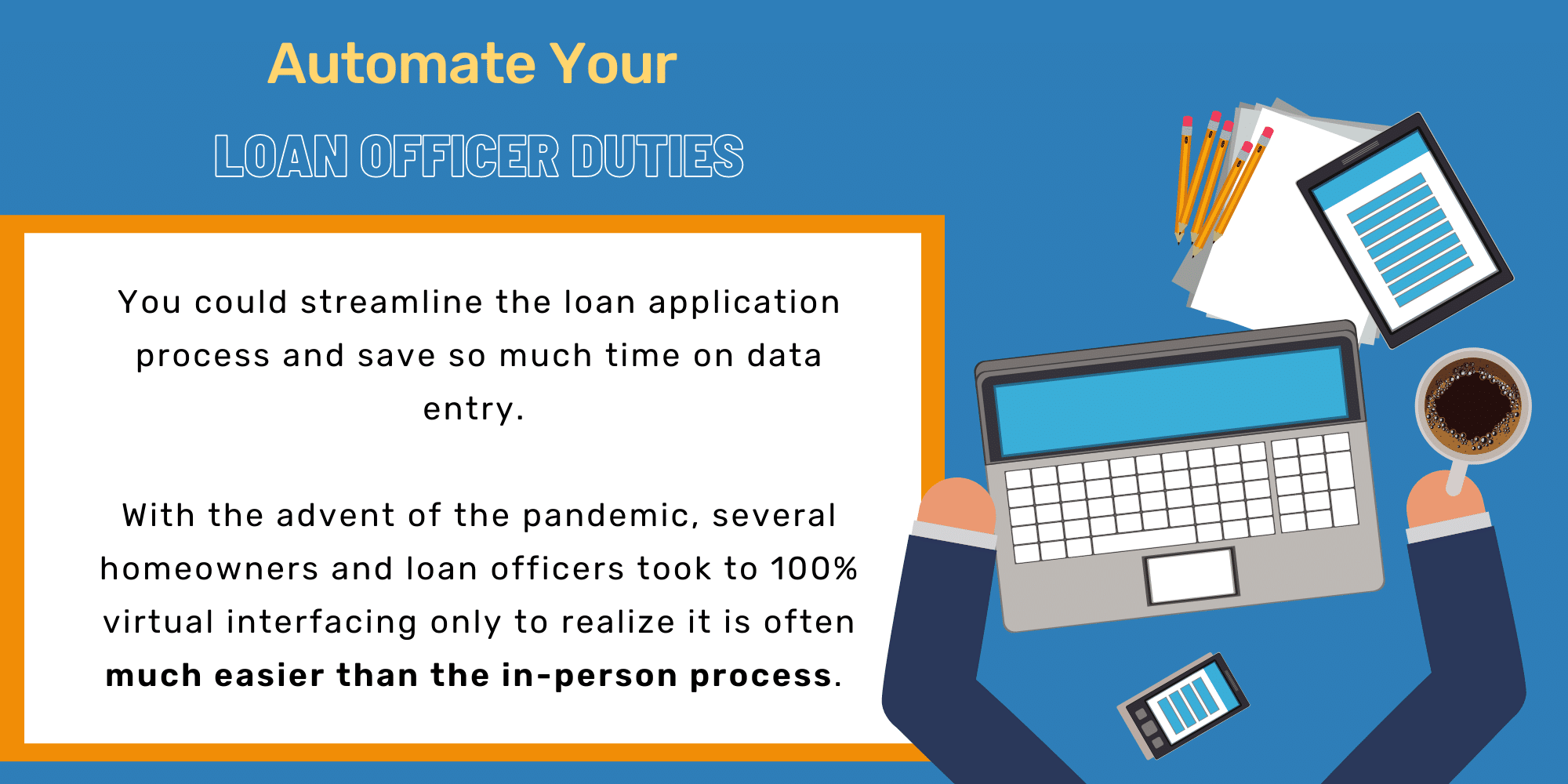 ICE Mortage Technology found that a staggering 90% of lenders say that technology helps improve the mortgage application process. 
No surprise there!
3. Network Like You Mean It!
Your name and face are essentially your brand as a Mortgage Loan Officer. The more you increase your sphere of influence, the greater your career success!
So where do you start? 
Well, The National Association of Mortgage Brokers, other state-level associations as well as various local social media groups are a wonderful way to connect with your peers. 
Everyone from underwriters and real estate agents to even CEOs of lending institutions and boutique brokerages are a valuable addition to your professional circle.
You could even consider lending out your professional expertise for free at school and college seminars and your local community center. 
This is a great way to think outside the box!
Ready To Start A Very Successful Career as an MLO?
Amazing stuff!
There's nothing stopping you from embarking on a very profitable journey as a loan officer in Oregon.
Your career is headed for the stars so long as you follow the simple tips we shared in this article and remain updated with the latest mortgage news and compliance regulations in the states in which you operate. 
Don't be too anxious about your salary potential initially. Simply focus on developing your sales technique and managing your time as best you can.
And hey, a six-figure paycheck with your name on it could be around the corner.
Happy trails in your MLO journey!
Feel free to share your thoughts, questions, and MLO experiences in the comments below. We love hearing from you!