Mortgage Loan Officer Salary
In Texas
If you're reading this, it means you're potentially on the brink of a very rewarding career.
According to Indeed, top paid Mortgage Loan Officers (MLOs) in Texas make as much as $221,038.
But wait…
The average loan officer salary in Texas can vastly fluctuate based on city and skill set. 
In this article, we do a detailed breakdown of your salary, commission, and benefits as an MLO in Texas.
Start scrolling. You don't want to miss this!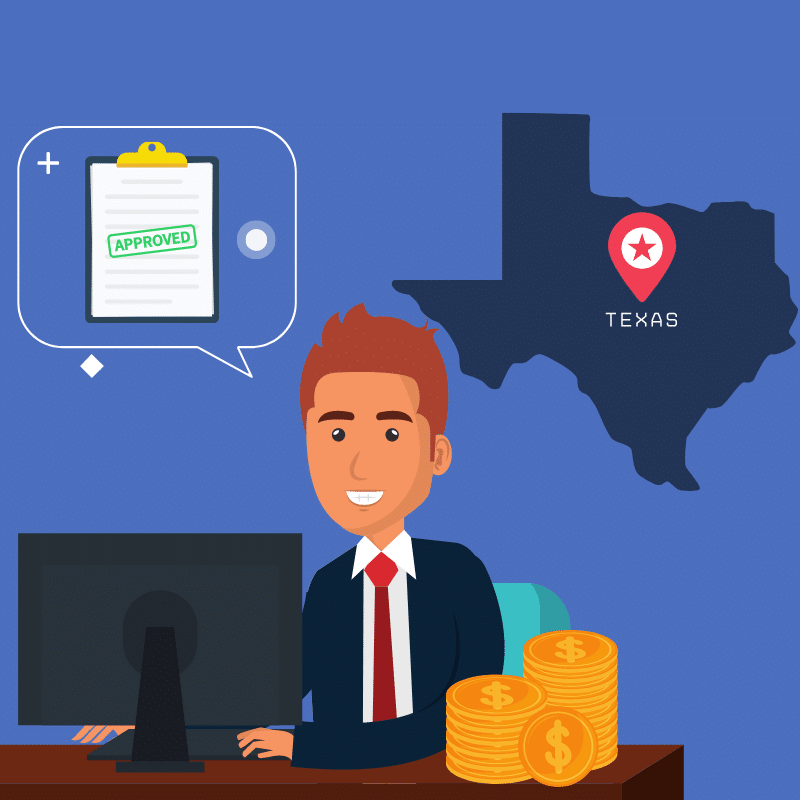 chapter 1:
Mortgage Loan Officer Job Description in Texas
Just as Atlas propped up the sky, loan officers prop up the financial world.
They handle everything from assessing applicants' creditworthiness to approving loans.
The best part? 
It's a stellar profession that rewards a strong work ethic.
In this chapter, we cover your job responsibilities and basic income structure as a Mortgage Loan Originator in Texas.
Ready? You're in for a treat!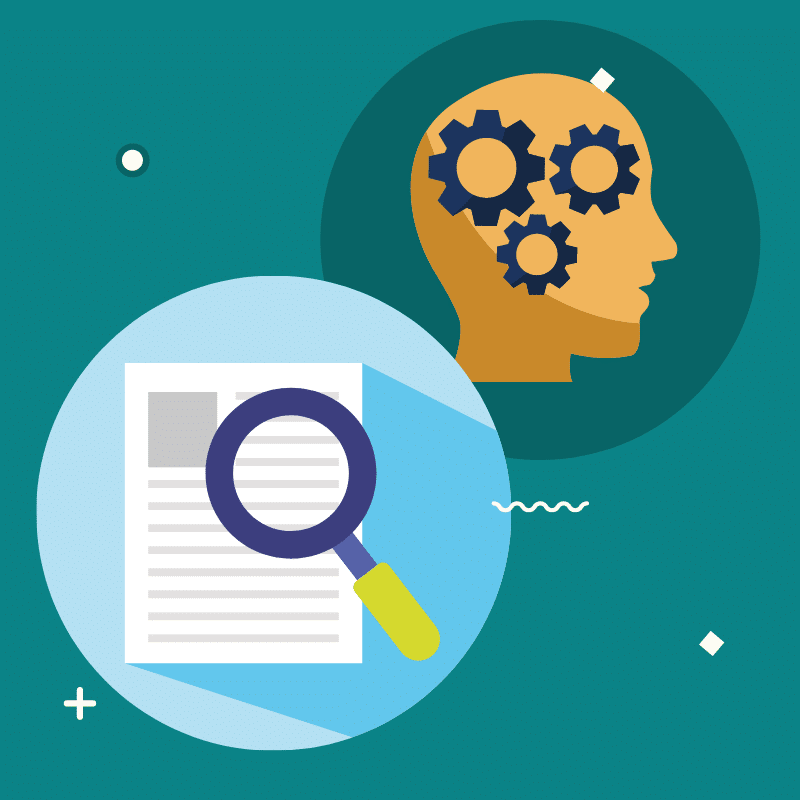 Mortgage Loan Originators vs Mortgage Brokers
A loan officer is a lynchpin in the financial world. They act as the arbiter between a lending institution and the customer applying for a loan. 
Oftentimes, the term "loan officer" is used interchangeably with the term "Mortgage Loan Originator" because real estate loans are typically the most high-stakes and elaborate loan products in the market. 
In general, a loan officer could entail anyone from a mortgage lender to a commercial loan officer for small business loans.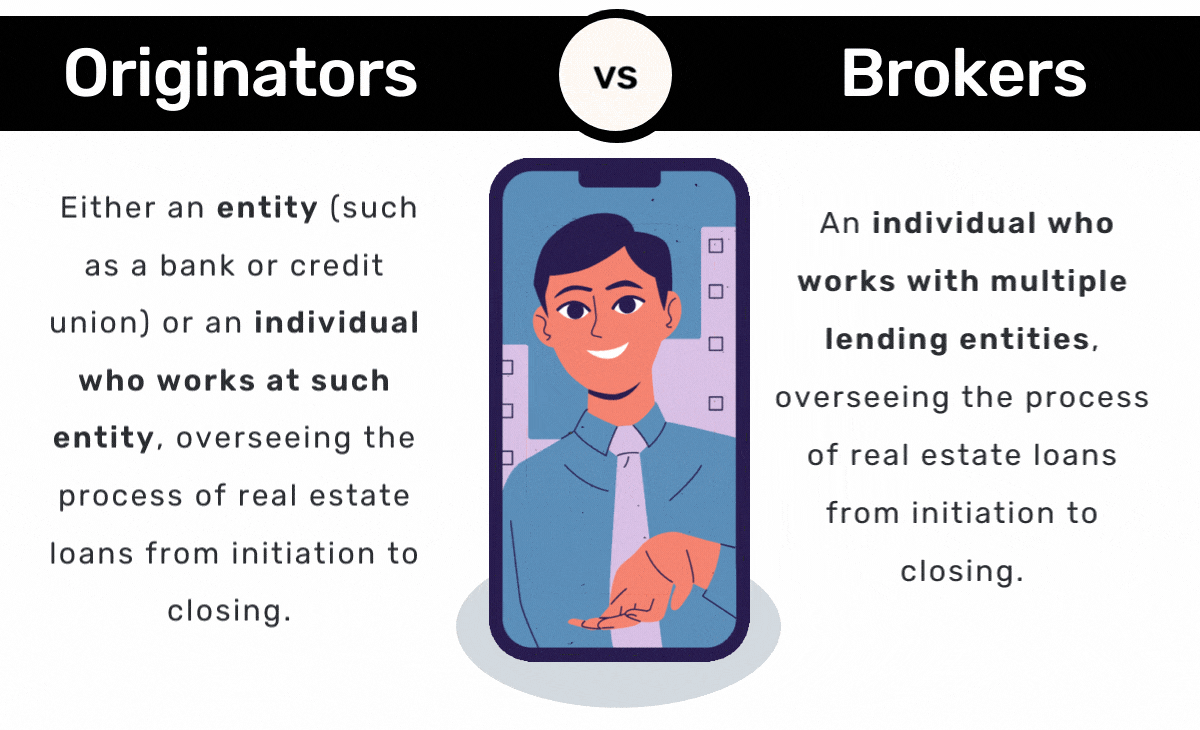 Who is a Mortgage Loan Originator? A Mortgage Loan Originator (MLO) could either be an individual or entity (such as a bank or credit union) that oversees the process of real estate loans right from initiation to closing.
This generally involves collecting and reviewing financial documents, matching applicants with compatible loan options, and ensuring a hassle-free closing with the underwriting department.
Who is a Mortgage Broker? Mortgage Brokers perform the same purview of tasks as Mortgage Loan Officers with the main exception being, they work for several lenders rather than a single institution. This often opens more doors for applicants to access a range of lending products.
Remember, one of the biggest perks of being a loan officer is the freedom to work for a company and earn a stable paycheck, as well as build a valuable book of business on the side to supplement that income!
Mortgage Loan Officer Job Responsibilities in Texas
An MLO's day can get very busy. They are responsible for making decisions backed by big money.
The job will call upon your ability to successfully interact with people who are at a turning point in their lives. After all, purchasing a home is a monumental decision. 
This will require you to employ your expertise, education and, most importantly, discretion as you walk your clients through the loan process.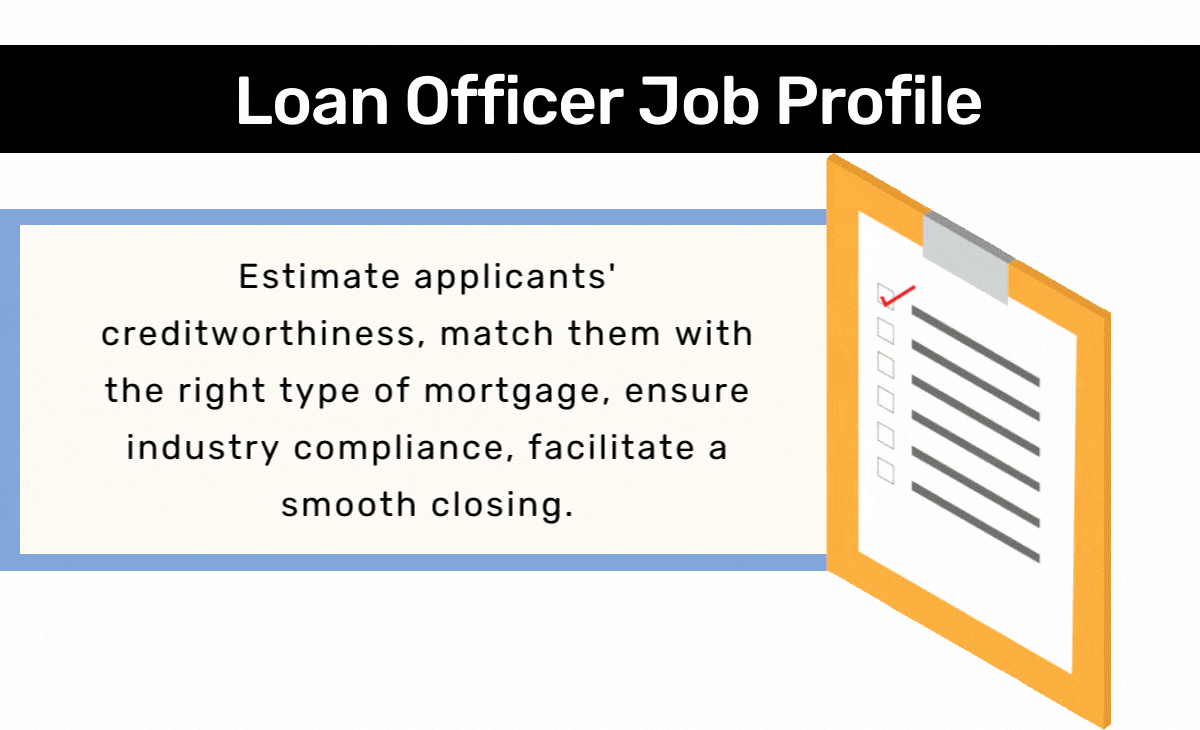 From a bird's eye view, your day will play out like this…
Primary job duties of a loan officer:
Collect applicants' financial documentation; tax returns, credit history, etc.

Assess potential borrowers' creditworthiness and needs

Walk them through the most compatible lending products for their profile

Fill out and submit mortgage loan applications on their behalf

Ensure compliance with federal and local industry standards

Oversee documentation as it gets sent to the underwriting department

Facilitate a smooth closing and resolve any issues in a timely manner
Secondary job duties of a loan officer:
Build a reliable network of clients, real estate agents, and lenders

Keep your finger on the pulse of the market; health of the economy, interest rates, competitors, vendors, and so on

Regularly brush up on your knowledge of lending products and industry policies

Attend community events and business seminars on behalf of the company
As you can already tell, your day is bound to be very productive and engaging. If you love a challenge and love to learn, this is definitely the right career for you.
Keep reading!
We're about to reveal how much you'll make for all that hard work.
Average Annual Income For a Loan Officer in Texas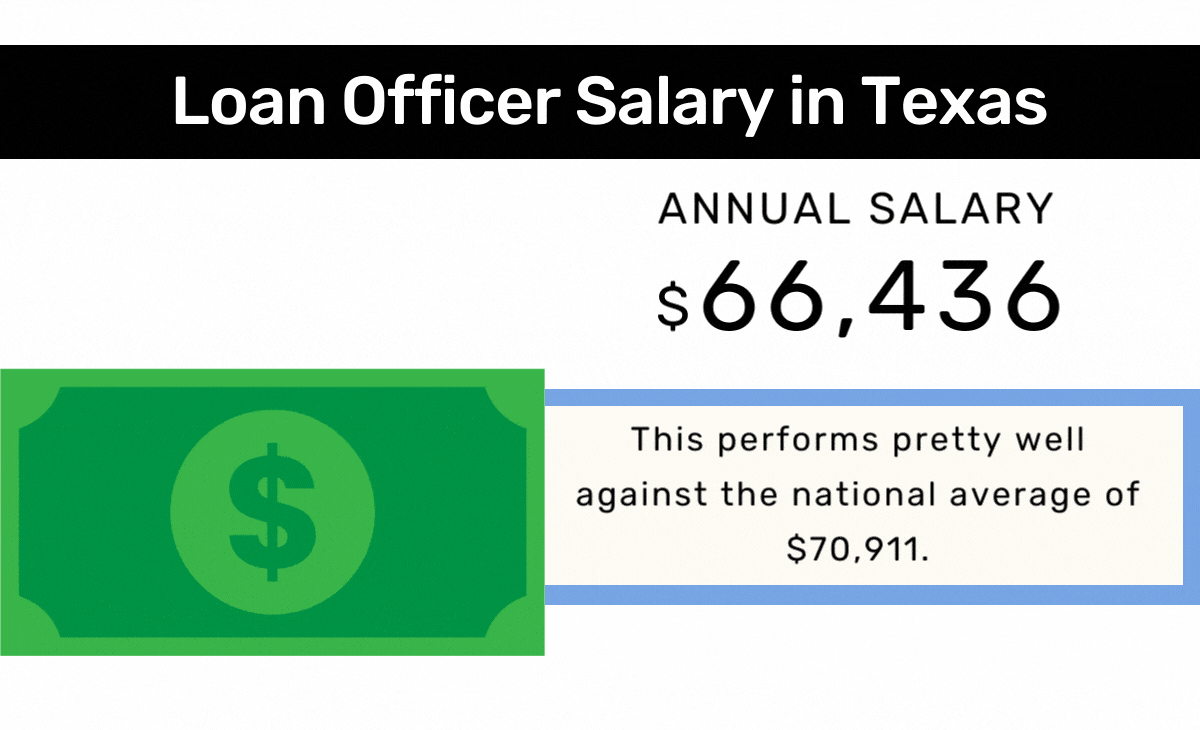 Of course, these numbers are dependent on your sponsoring company, whether you also prospect for your own clients, and your exact location in Texas. On average, you could look to the following to set a baseline expectation:
How much do loan officers make per hour in Texas? You could be earning $32 an hour as a loan officer with the potential to up your earnings by closing more loans and pulling in a higher commission…Nice!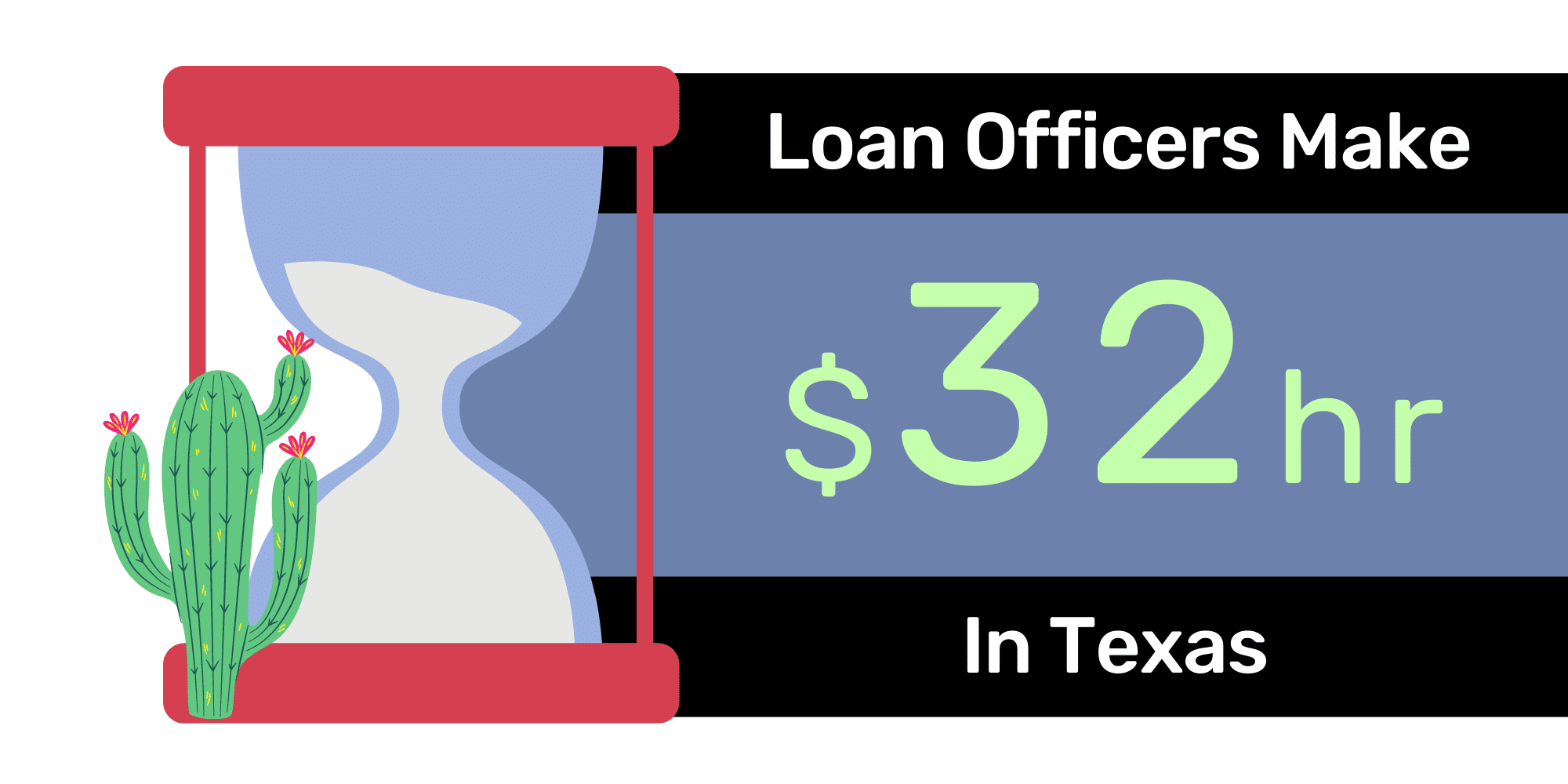 How much do loan officers make per loan in Texas? This number fluctuates based on the company for which you work, but you could be looking at a ballpark rate of 1% per loan, meaning on an $800,000 loan, you could earn as much as $8,000.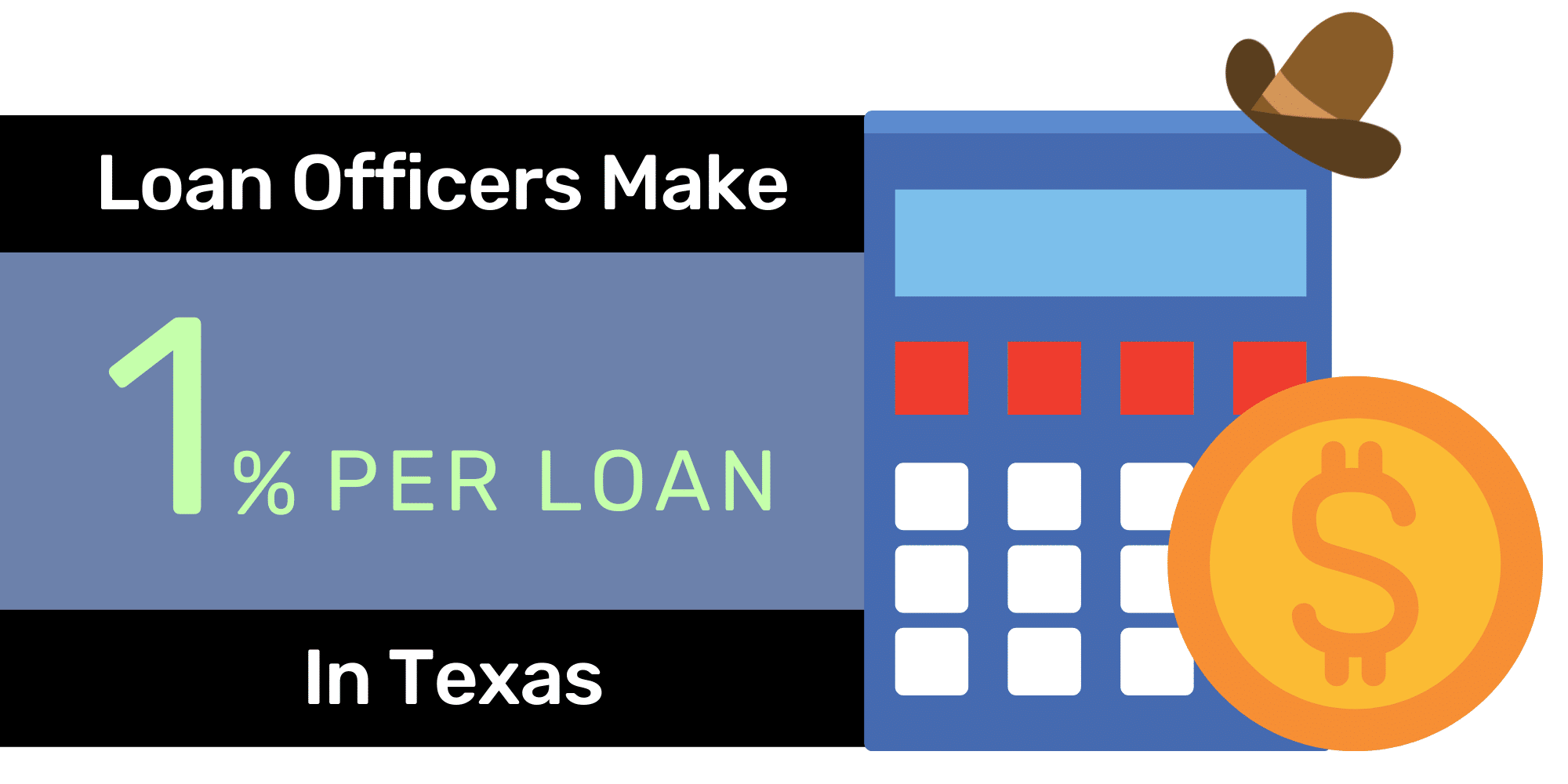 What benefits does a loan officer enjoy in Texas? Indeed explains that the benefits for loan officers in Texas run the gamut. You could enjoy health insurance, work-from-home perks, a flexible schedule, an employee stock purchase plan, and more.
TLDR: Your residential Mortgage Loan Officer salary plus commission in Texas could be around $70,000 with a commission of $20,000 or more depending on how you manage your schedule!
That info should definitely whet your appetite. But there's so much more you should know.
Let's do a detailed breakdown of your salary, commissions, and benefits as an MLO.
chapter 2:
Mortgage Loan Officer Salary Structure in Texas
In a surprising reveal, a Quora user admitted:
"When I was on the board of a mortgage lender, I was flabbergasted to learn that the most highly compensated employee in the firm was a loan officer. He made twice as much as the president!"
If you land a good position, you could be offered a six-figure paycheck as well as amazing benefits like health insurance, a 401k, dental insurance…
Ah, the future is bright!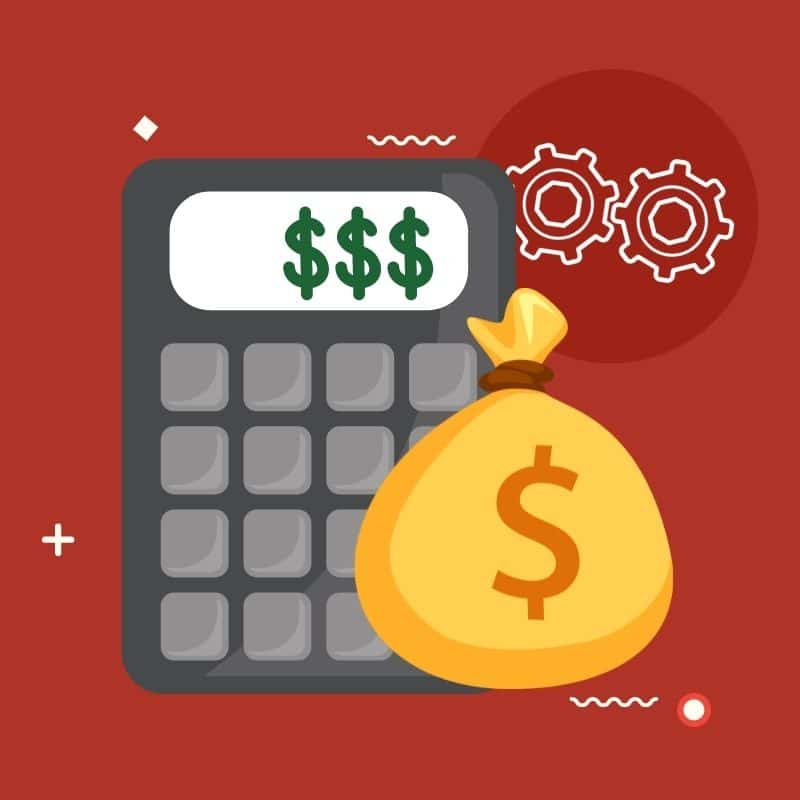 Compensation for Loan Officers By Experience
Even on a starting income, you could be making bank as an MLO in Texas!
Word to the wise: Your earnings are more so dependent on your work ethic and the time you invest into your job rather than experience level alone. 
So the obvious question is, is being a mortgage loan officer stressful? Most loan officers who've been in the industry for a while admit that it's a very flexible career, with the option to work from wherever you like, so long as you have a computer and an internet connection. 
Given that the housing market is popping off, you should be able to originate some very profitable loans even early on in your career!
It's a good idea to know the baseline MLO income by experience level, just to be sure you're being compensated fairly…
Let's look at some compelling figures!
Indeed breaks down your salary by experience level as follows: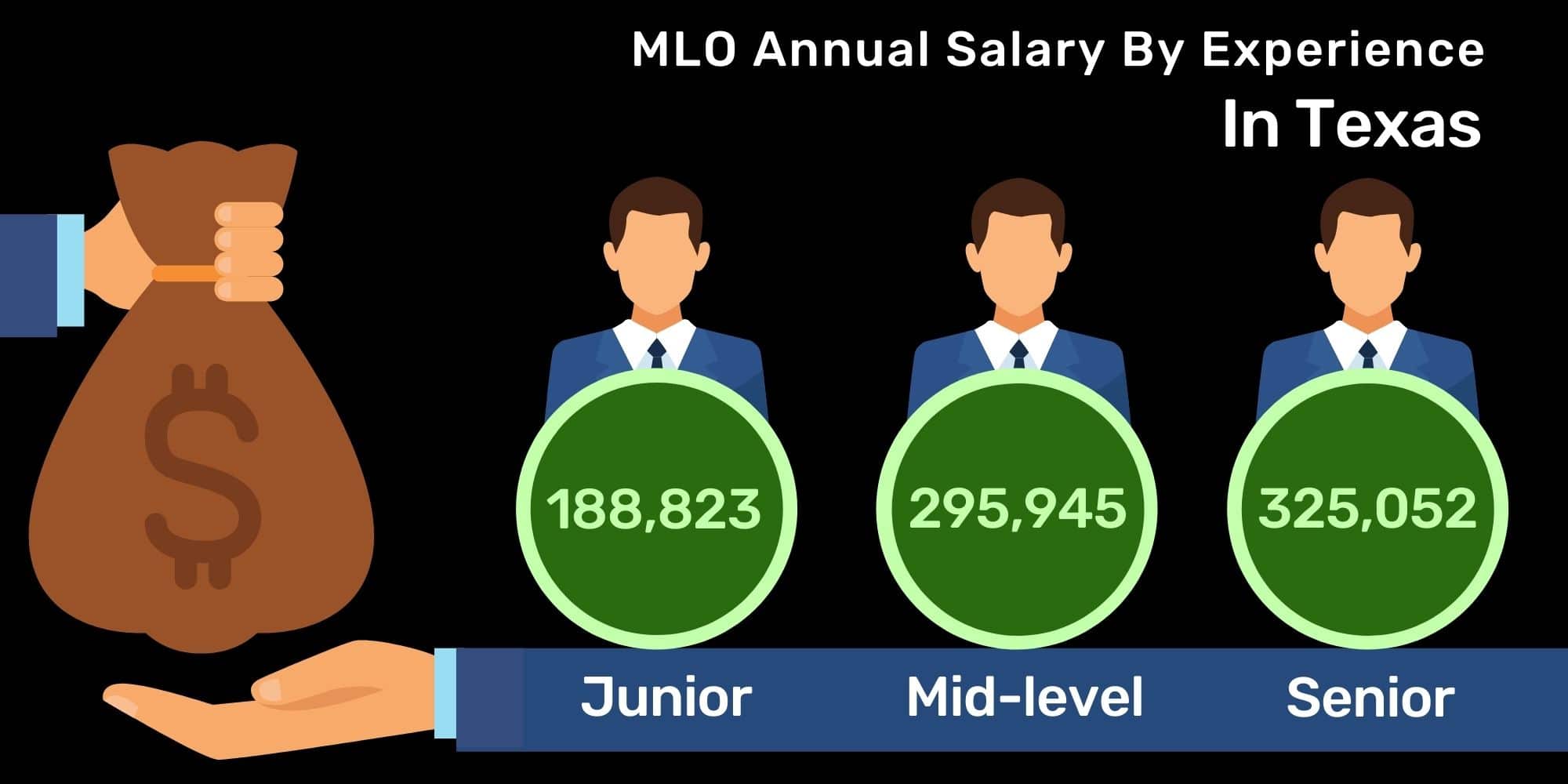 Junior-level loan officer salary in Texas (1 – 2 years)
Per year: $188,823
Mid-level loan officer salary in Texas (6 – 9 years)
Per year: $295,945
Senior-level loan officer salary in Texas (10+ years)
Per year: $325,052
Career Explorer offers very granular insights into your earnings as an MLO as per experience level:
Top-level loan officer salary in Texas 
Per year: $156,890
Per hour: $75.43
Senior-level loan officer salary in Texas
Per year: $99,220
Per hour: $47.70
Mid-level loan officer salary in Texas
Per year: $68,710
Per hour: $33.03
Junior-level loan officer salary in Texas
Per year: $47,600
Per hour: $22.88
Entry-level loan officer salary in Texas
Per year: $35,430
Per hour: $17.03
Nice! 
Now let's take a closer look at your annual income as a loan officer in Texas from a few trusted sources.
Mortgage Loan Officer Average Salary In Texas
It's very hard to find concrete salary numbers to swear by as it depends on a variety of factors like your place of work, your time management skills, your ability to successfully network with peers and clients alike, and so much more. 
To set the ball rolling though, we pulled a few numbers from trusted sources to help you establish  a baseline expectation:
As mentioned, Indeed estimates you could be pulling in a salary of $221,855 annually as a loan officer in Texas.
That's a pretty decent paycheck considering the cost of living in Texas is about 8% lower than the national average, making it one of the more affordable places to call home.
SimplyHired corroborates the above with some very encouraging numbers. On average, you could earn as much as $176,374 per year as a loan officer in TX, with the top 10% pulling in as much as $427,263!
Your paycheck could beat out senior mortgage underwriters, private bankers, and even branch managers.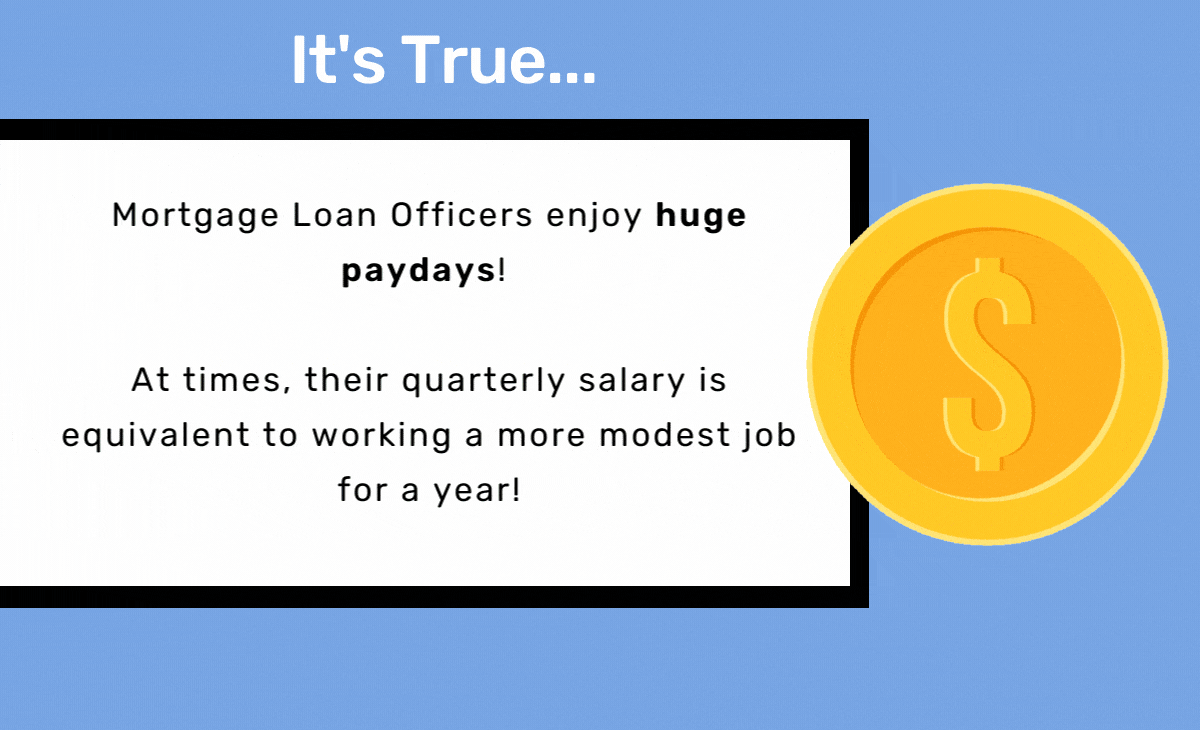 Salary.com tempers the above figures by estimating you could be making anywhere between $35,902 and $53,432 per annum.
In Dallas, TX, ZipRecruiter chimes in with a higher salary base, pinning your annual earnings as an MLO at $69,101, roughly translating to $37 per hour. Meanwhile, the same Salary.com survey places your average Mortgage Lender earnings in Dallas at $44,433.
Lastly, The Economic Research Institute, wagers that your average salary as a Mortgage Loan Originator in Houston, Texas, could hover around the $68,653 mark. That's not all. You could even be looking at an average bonus of $2,389!
Protip: Use the above figures as a light suggestion. It's way more important to check the average in your specific city. More on that below!
Mortgage Loan Officer Commission In Texas
A question we get asked all the time; Do mortgage loan officers get paid a commission? It depends on where you work. Some loan officers make a flat salary, others make a salary and commission. 
Commissions are tallied according to Basis Points (BPS) per loan. 1 Basis Point = 1/100 of 1%. For instance, at 25 BPS for a mortgage of $200,000, you could be making a $500 commission.
So what is the typical commission for a Mortgage Loan Officer in Texas? You could be making an average commission of 100 to 150 BPS even as a rookie loan officer.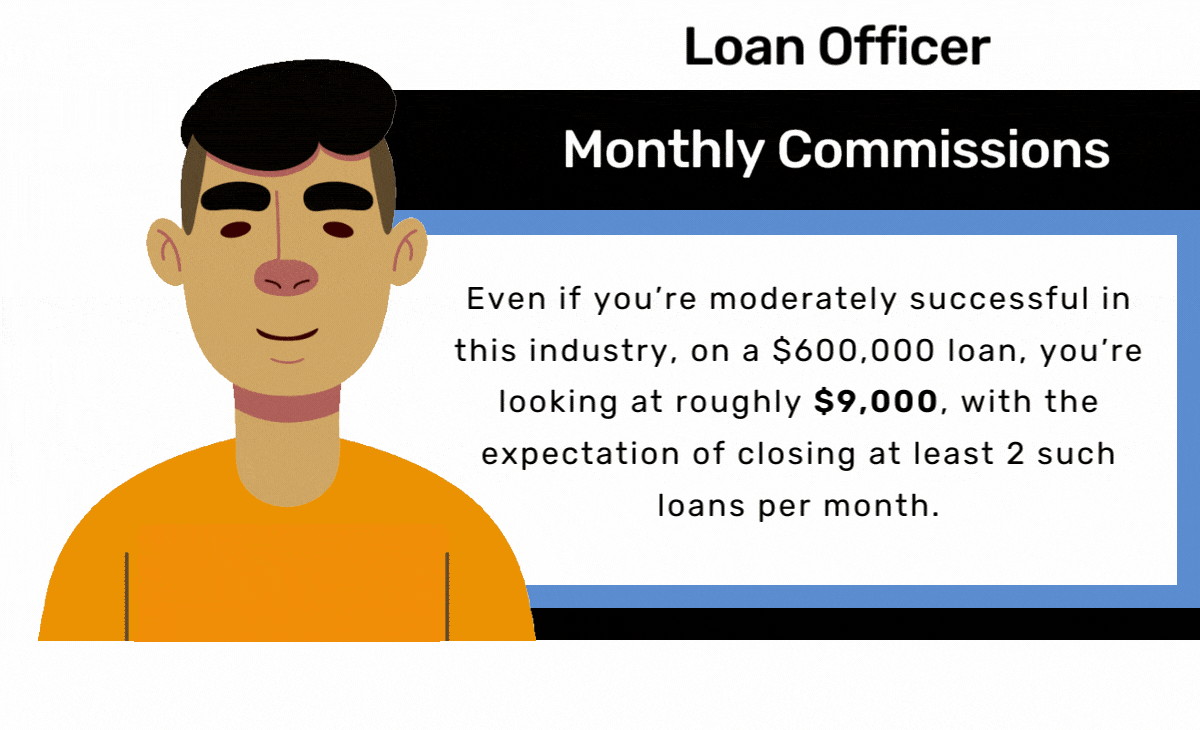 The general rule of thumb is, the more you prospect for your own clients, the higher your commission.
To put it simply, the commission split tends to be MUCH higher If you work for a boutique agency or go it alone rather than cast your lot with a large financial institution like a bank or credit union.
Indeed points out you could make an annual commission of $20,400 as a loan officer in Texas. This is a pretty dependable figure considering it's based on information submitted by real-world MLOs. 
Sidebar: To preserve the integrity of the industry, The Truth in Lending Act prohibits loan officers from recommending lending products that could translate into a higher commission, if those products aren't in the best interests of the customer. It also prohibits creditors from compensating officers with anything beyond the credit extended.
Whew, that's quite the revelation. But let's keep going!
Let's look at the amazing benefits you can enjoy as a loan officer in The Lone Star State.
Mortgage Loan Officer Benefits In Texas
Indeed cites these as the most common benefits for loan officers in Texas. Note: We wouldn't swear by this list. Think of it as a blueprint to get an idea of how far your career could take you!
INSURANCE

Accidental Death and Dismemberment (AD&D) Insurance

Dental Insurance

Disability Insurance

Vision Insurance

Life Insurance

Health Insurance

Pet Insurance
Work from home | Flexible schedule

401(k) matching | 401(k)

Wellness program
ZipRecruiter corroborates this list while also adding a few extra benefits:
Gym membership

Paid vacation time

Catered lunches
A pretty exhaustive list! Now let's take a look at the…
Salary Satisfaction for Loan Officers in Texas
Some very welcome news:
PayScale discovered that loan officers are highly satisfied with their jobs rating their profession an impressive 4/5 based on 292 reviews.
Best Business Jobs backs this up by asserting that the loan officer profession is so much more than just cubicle farms and a nine-to-five schedule.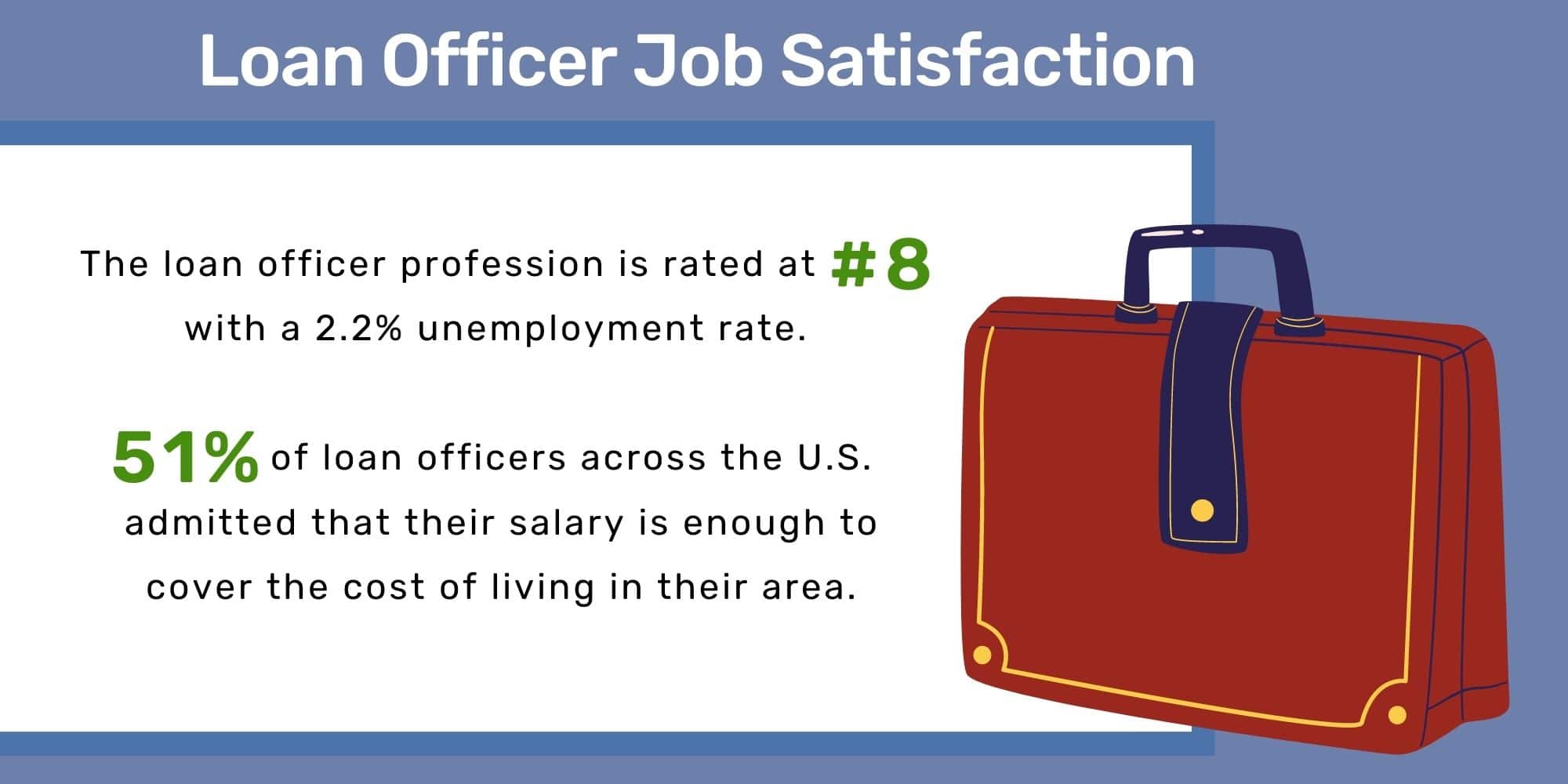 The verdict is in. 
MLOs who are excellent salespeople and are able to communicate with trust and confidence tend to enjoy a much higher job satisfaction. 
And don't worry. Even if you haven't mastered these skills yet, there is plenty of opportunity to learn on the job!
chapter 3:
Top 10 Highest Paying Cities in Texas For Loan Officers
Residential Mortgage Loan Officers make a salary that stacks up very well against some of the biggest professions out there; doctors, lawyers, and even athletes! 
But this isn't necessarily a quick road to riches. In fact, one of the main determinants of your salary is your location.
In this chapter, we'll go over the top 10 best-paying cities in Texas for loan officers.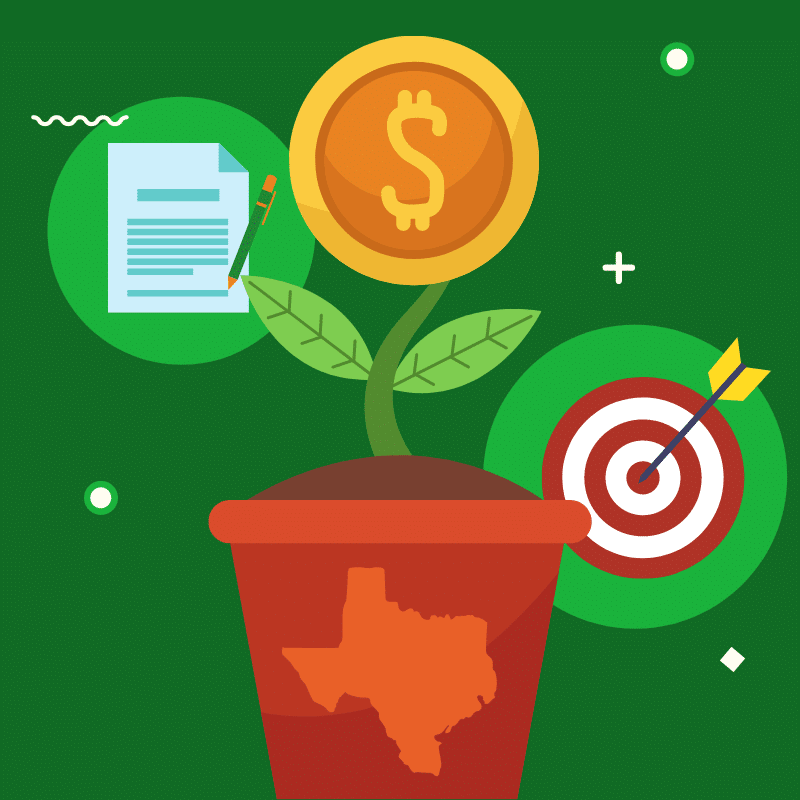 10 Top Paid Cities For MLOs in Texas
ZipRecruiter pinpoints these 10 cities as the most profitable places for loan officers to enjoy a very generous salary and grow their earning capacity very quickly. 
The annual average MLO salary in Texas is $66,759 or roughly about $32.10 per hour.
We already know that these figures are all over the board, given that top MLO earners in Texas could even pull in as much as $132,906 per year!
What's very assuring is that Texas is the 12th highest paying state in the U.S. for loan officers, already putting you at a tremendous advantage! 
Curious to see how Texas MLO salaries stack up against other states? Check out our article on Mortgage Loan Officer Earnings By State.
Fun fact: MLOs have reported a huge salary shift (sometimes even by as much as $39,429) when switching between neighboring cities. This is excellent news – given that it suggests a huge opportunity for advancement so long as you play your cards right.
Let's quickly scroll through the top 10 highest-paid cities for loan officers.
Is yours on this list?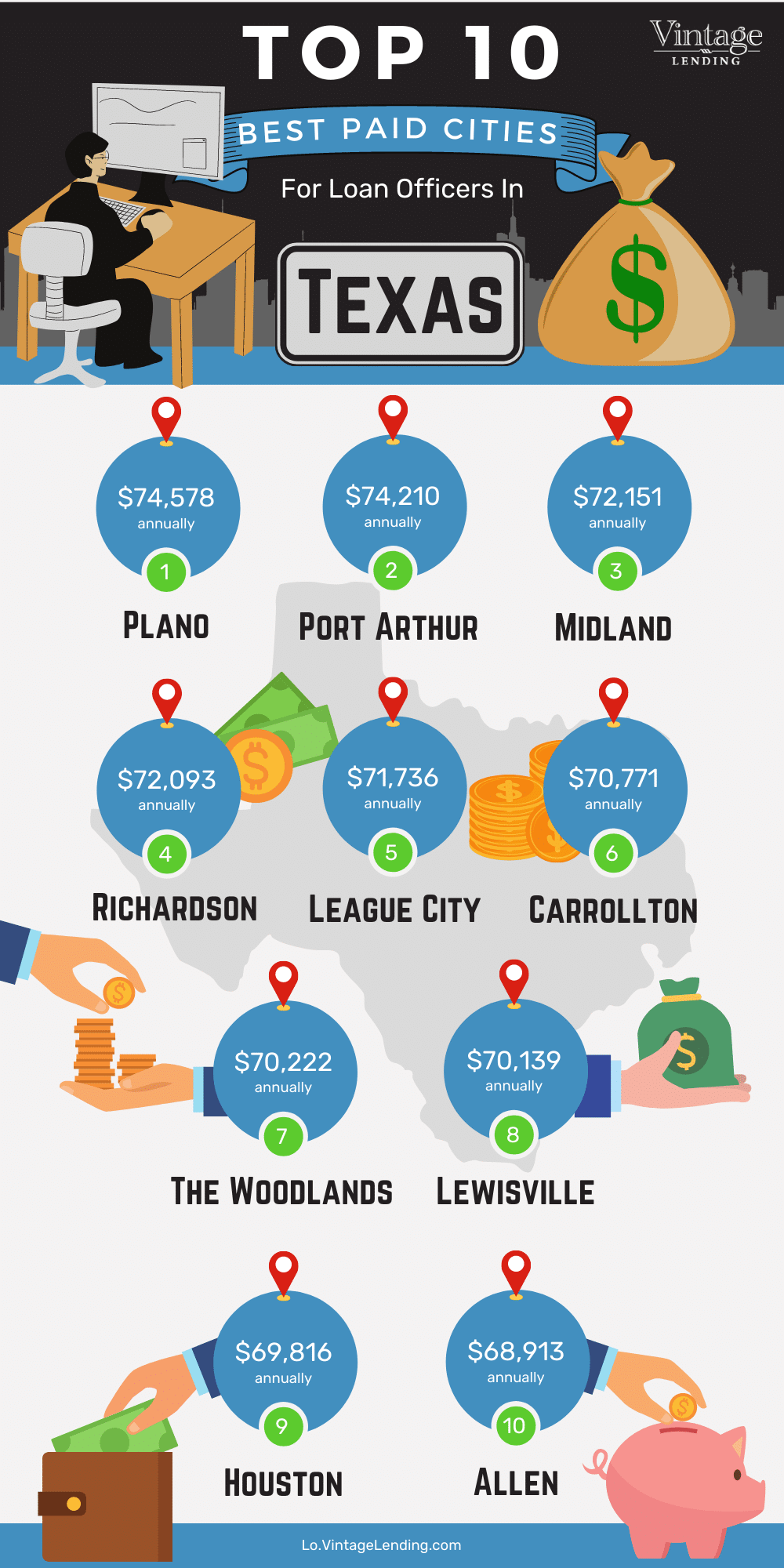 1. Plano
Average MLO Salary
Yearly: $74,578
Monthly: $6,215
Weekly: $1,434
Hourly: $35.85
2. Port Arthur
Average MLO Salary
Yearly: $74,210
Monthly: $6,184
Weekly: $1,427
Hourly: $35.68
3. Midland
Average MLO Salary
Yearly: $72,151
Monthly: $6,013
Weekly: $1,388
Hourly: $34.69
4. Richardson
Average MLO Salary
Yearly: $72,093
Monthly: $6,008
Weekly: $1,386
Hourly: $34.66
5. League City
Average MLO Salary
Yearly: $71,736
Monthly: $5,978
Weekly: $1,380
Hourly: $34.49
6. Carrollton
Average MLO Salary
Yearly: $70,771
Monthly: $5,898
Weekly: $1,361
Hourly: $34.02
7. The Woodlands
Average MLO Salary
Yearly: $70,222
Monthly: $5,852
Weekly: $1,350
Hourly: $33.76
8. Lewisville
Average MLO Salary
Yearly: $70,139
Monthly: $5,845
Weekly: $1,349
Hourly: $33.72
9. Houston
Average MLO Salary
Yearly: $69,816
Monthly: $5,818
Weekly: $1,343
Hourly: $33.57
10. Allen
Average MLO Salary
Yearly: $68,913
Monthly: $5,743
Weekly: $1,325
Hourly: $33.13
Working As A Loan Officer In More Than One City/State
Possible?
Absolutely!
Remember, unlike a real estate agent, you don't have to interact with your clients in person.
The biggest benefit of operating on a multi-state level?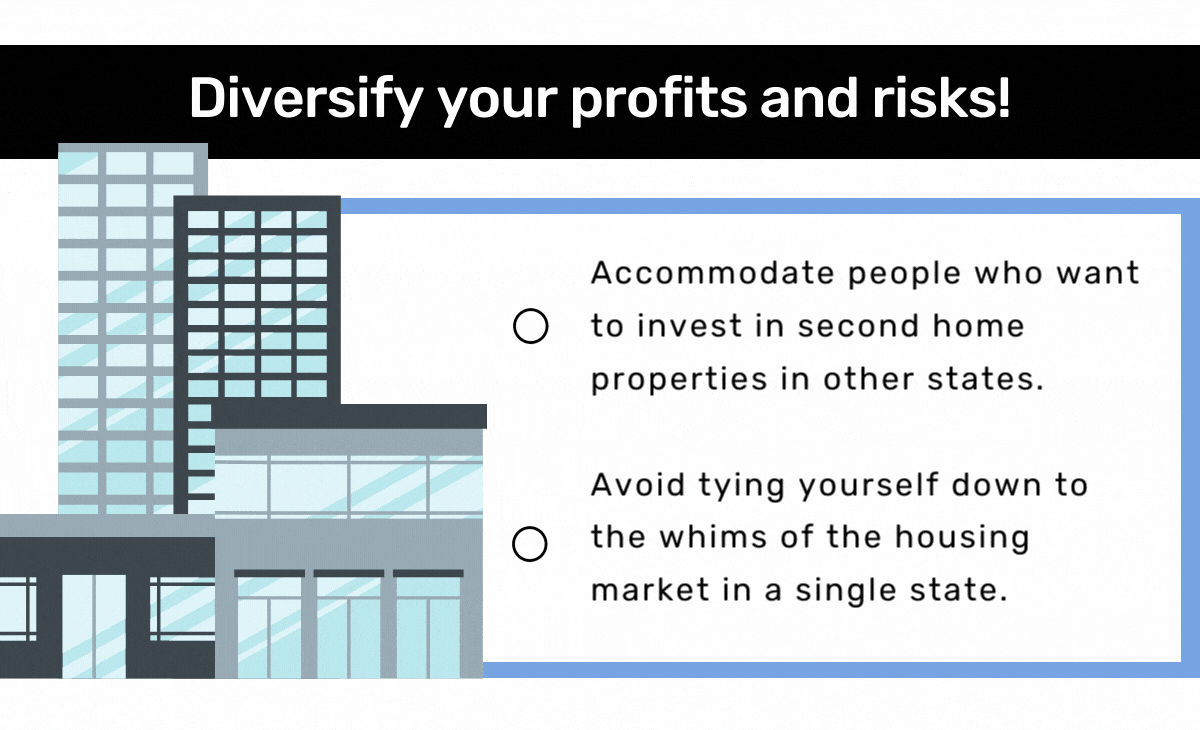 So yes, if you're a Loan Originator with a license in a particular state, you can work with clients from any city in that state.
This is a great way to proliferate your income sources, especially if you're attempting to grow your own MLO business.
To boost your Mortgage Lender salary, you can even obtain an MLO license in other states. However, when working for a sponsoring company, the company itself must also have a license for that state.  
The only caveat is, certain states require loan origination companies to have a brick-and-mortar presence while others don't.
Texas is one state that requires the loan origination company to have a physical presence, however, there are certain methods to legally bypass this requirement. 
Good stuff!
Let's hop to the highest-paying skills that MLOs should possess to excel in the field!
chapter 4:
Best Paid Skills and Qualifications for Loan Officers in Texas
Your special sauce as an MLO: Communication, efficiency, and foresight!
Even if you're just starting out in the industry, don't worry.
There are a few personality traits and certifications that will instantly boost your credibility and open the door for top-dollar jobs. 
Keep reading to see what these are!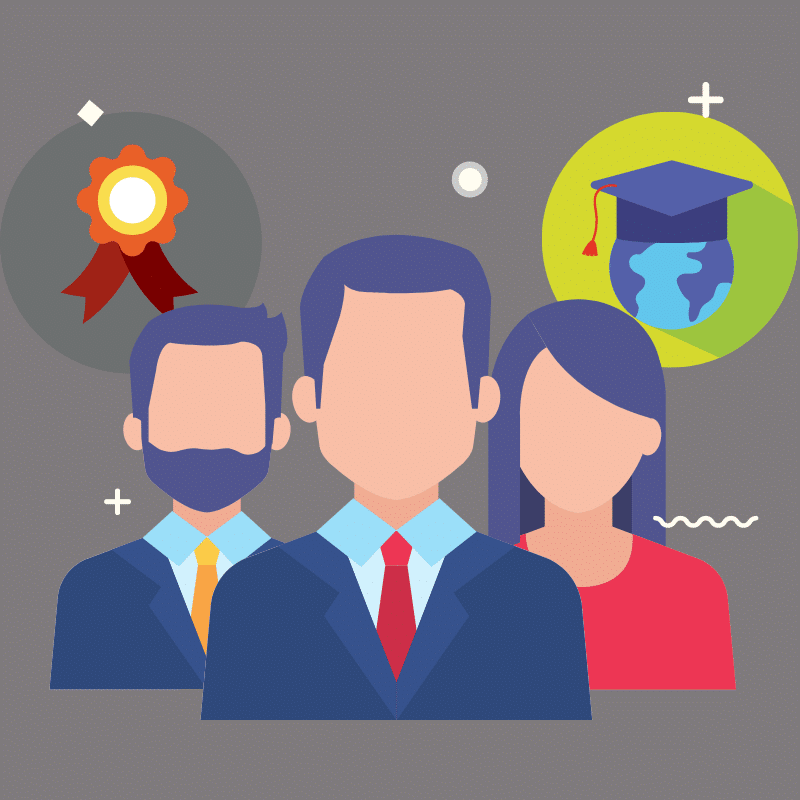 Best Paid Skills For Loan Officers in Texas
The incentive? Big money! 
You have to treat the loan officer profession as more of a career than a job. This means you must have an intrapreneurial spirit and constantly work on your business pitch, interpersonal skills, and industry knowledge.
Let's look at 3 major skills all loan officers must possess to make it to the top:
1. Develop Your Business Acumen
With knowledge comes confidence. As a Mortgage Loan Originator, you have a line of lending products to master. It's best to know them like the back of your hand – no exceptions.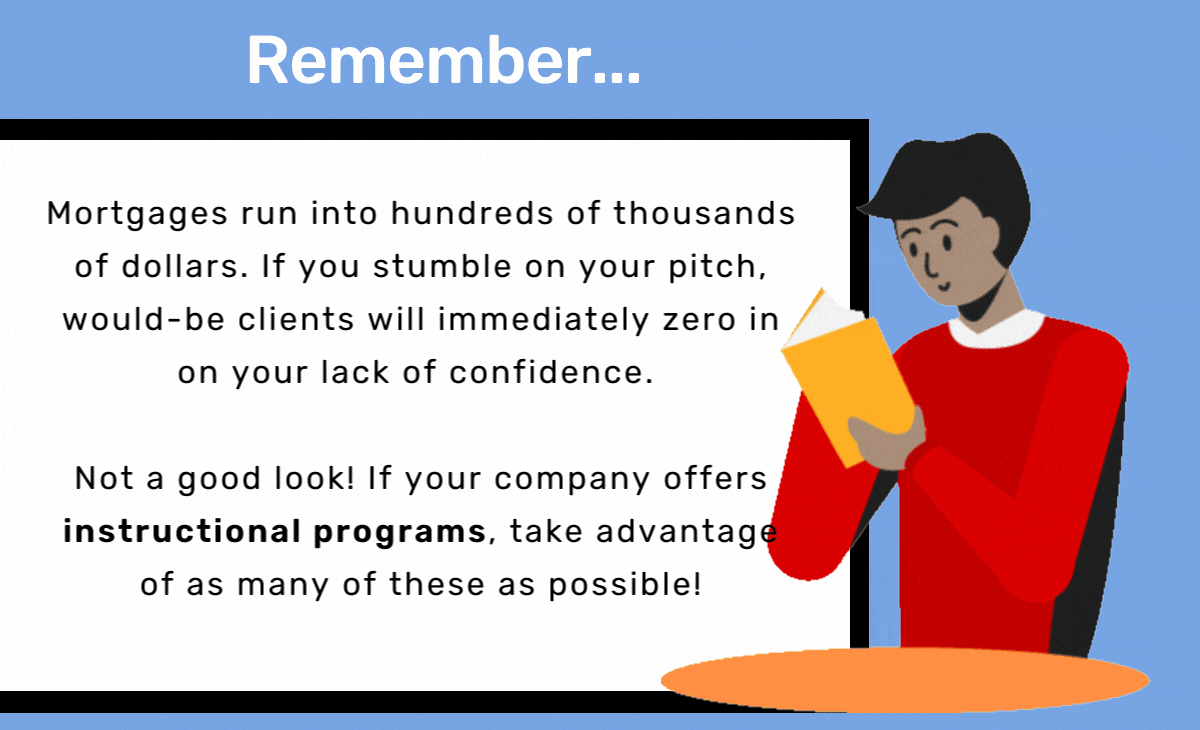 Another important stat: The ability to competently price lending products is a top-paying skill. It could pull in 63.92% more than your base salary, according to Indeed.
Isolate time in your workday to polish up your knowledge of the latest lending products, interest rates, housing market updates, competitor moves, and more.
The payoff is extremely worth it. 
Protip: To top off your knowledge, talk to your peers – from real estate agents to underwriters – to get into the mind of your borrowers, as well as to learn what essentials are required in an application to successfully close the loan.
2. Build a Customer-First Approach
One of the most frequent complaints about loan officers is their lack of communication. It pays to be extremely upfront about the nitty-gritty of their loan product including fees and penalties.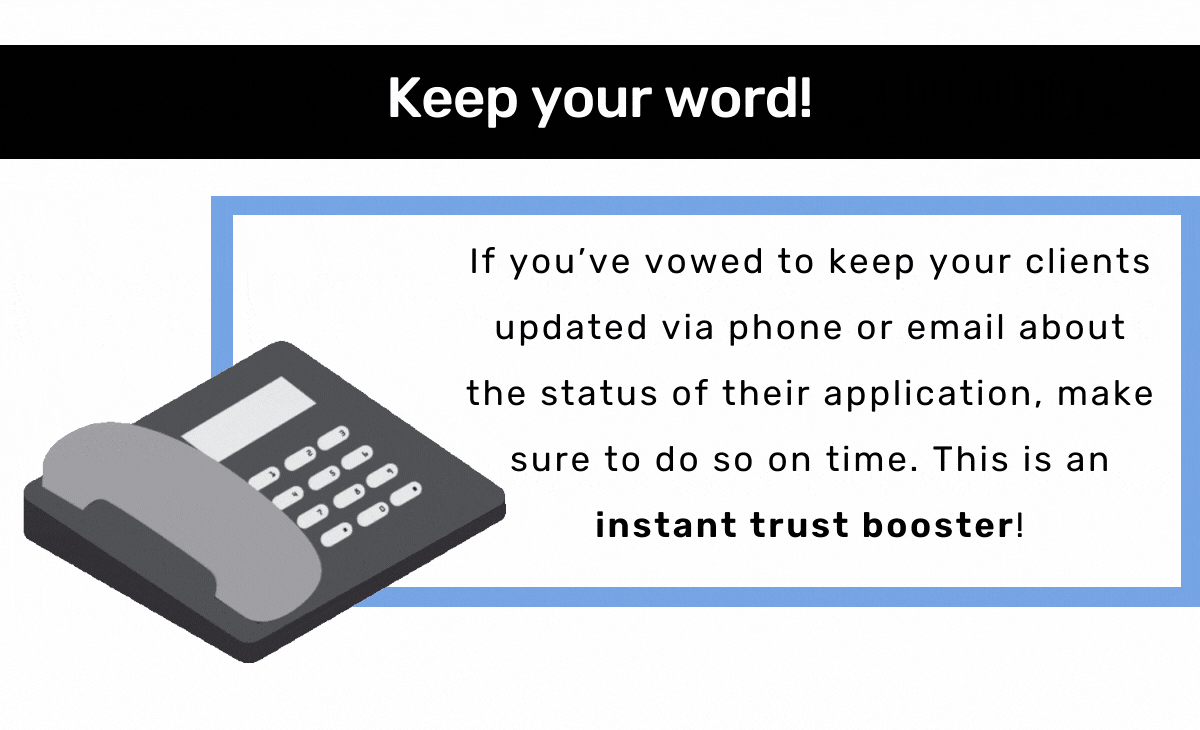 Another great way to distinguish yourself from your competitors: Recommend the best local services to your clients and offer to orient them to the neighborhood.
This could include child care services, restaurants, lawn mowing agencies, mechanics, and more to personalize your relationship with them.
In turn, these agencies could even recommend you to prospective homebuyers in the future, further growing your network of referrals!
35-year mortgage veteran, Brian Martucci, advises, "Educate the client, and you will be rewarded. Worry about their wallet before your own, and you will be rewarded. Help out if needed after the transaction is over, and you will be rewarded."
Hey, that's some sound advice!
3. Cultivate Interpersonal Skills
It's important for a loan officer to possess an agreeable, friendly, and trustworthy disposition. Focus on cultivating an air of assurance, while also giving your clients the floor to feel heard.
Now it's no secret that the traditional mortgage salesperson focuses on closing rather than listening. This could be detrimental. It's very important to take the time to familiarize yourself with your applicants' budget, lifestyle, needs, and loan preferences. 
And that's not just us saying it. 
Loyalty360 found: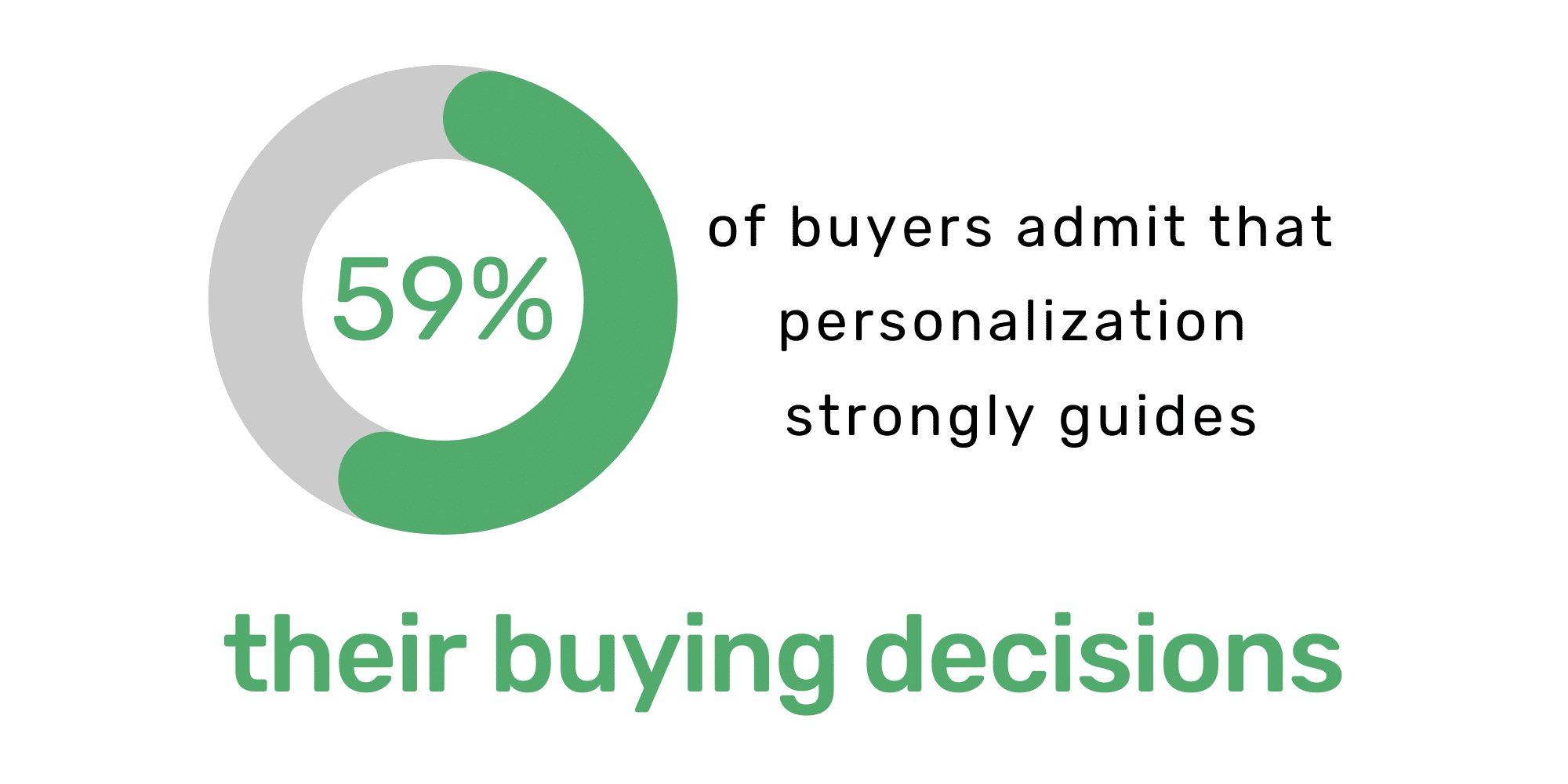 Because this is such a huge life decision, borrowers may be disinclined to sign with a loan officer who simply treats them like a number on a sales sheet. 
When the borrower feels like you're placing their interests before your own – hey presto – you've got a winner!
Best Paid Qualifications For Loan Officers in Texas
While you can become an MLO on a high school diploma, recruiters tend to favor candidates with a degree in accounting, economics, or finance. This indicates an inherent familiarity with the field and the ability to learn very quickly on the job. 
Indeed found that MLOs with a real estate broker license tend to earn 51.70% higher than the baseline salary.
Related job experience is also a huge draw for recruiters, although even without it, you can land a pretty lucrative position by cultivating the above skill set.
Mandatory Education For Loan Officers in Texas
The Nationwide Mortgage Licensing System (NMLS) processes MLO licenses across all 50 states.
To become a Mortgage Loan Officer in Texas, you will have to complete 20 hours of NMLS-approved education and additional hours of state-specific law – both collectively known as the S.A.F.E. pre-licensing course. 
Texas requires an additional 3 hours' worth of state-specific law that will cover things like home equity loan law, judicial and non-judicial foreclosure, and more. Apart from this, you will also have to complete 8 hours' worth of Continuing Education every year to retain your MLO license.
Visit the following link to learn more: How to Become a Licensed Loan Officer in Texas.
Remember, it's very important that you complete your education from an NMLS-recognized school. We've compiled the top 3 NMLS schools in Texas. It's worth checking out. You'll also see reviews from other students!
How long does it take for Texas to approve an MLO license? This totally depends on your schedule and how quickly you are able to go through all the requirements. On average, it takes about:
20 hours of studying and going through the prep material (

not

including the 20-hour S.A.F.E course)

5 to 6 weeks to complete the S.A.F.E test and other requirements like the background check

8 to 12 weeks for the state to approve your NMLS license once you submit all the mandatory documentation
So with all of this info in your back pocket, how is your career going to unfold over the next few years?
Let's take a look at that right now!
chapter 5:
Loan Officer Career Outlook in Texas
Ready to take your career to the stars? 
The loan officer profession in Texas and across the U.S. heralds some very positive numbers.
The Bureau of Labor Statistics projects as many as 25,000 openings for loan officers in the next decade.
Keep scrolling! We're about to explore how your career is going to unfold over the next few years.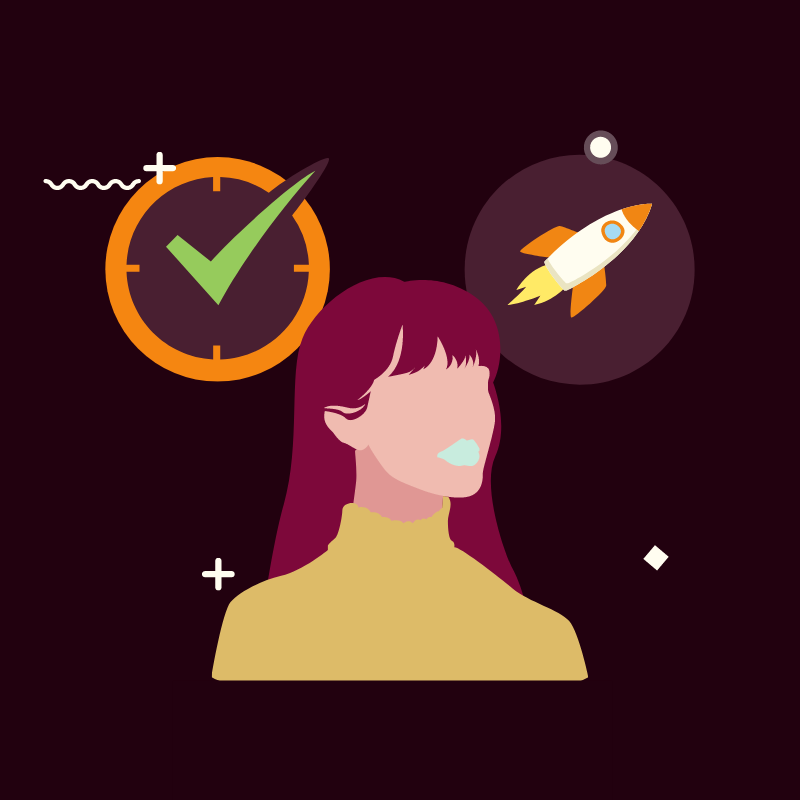 Your Career Prospects As a Loan Officer in Texas
The playing field is quite positive with an estimated spike in the demand for loan officers, given that millennials are at that age where they are buying their own homes and seeking out credit for the same.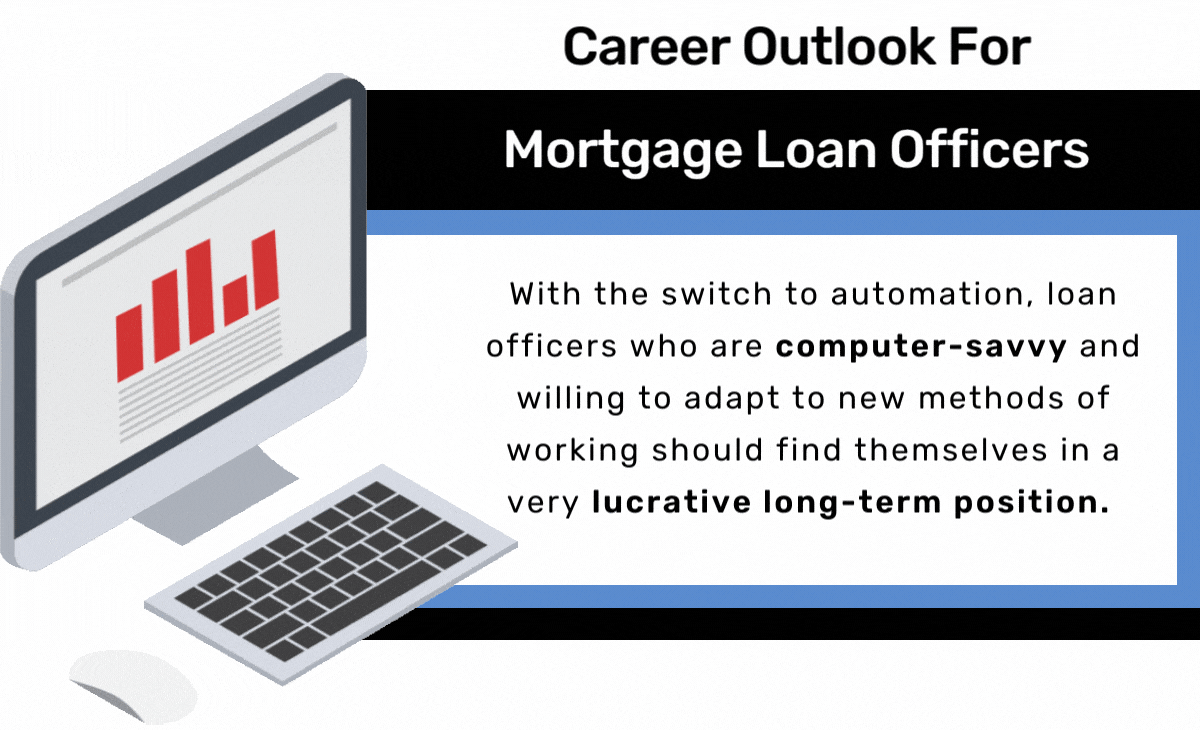 Most loan officers reveal that there isn't a huge opportunity for upward mobility. Your salary potential could hit a ceiling pretty quickly. 
From there, a few ways to proliferate it are taking on your own clients as a side hustle, streamlining a strategy to close more loans per month, or starting your own MLO business. More on that below!
All in all, your career outlook as a loan officer is definitely bright. 
One of the biggest perks of the job itself is the phenomenal earning capacity if you play your cards right, and the ability to curate a flexible schedule as you interface with clients remotely!
How To Earn More as a Mortgage Loan Officer in Texas
The big question: Can you realistically make six figures as a loan officer in Texas? Religiously follow these 3 tips and they could set you up for a six-figure income in 5 years or less:
1. Keep Working on Those Core Skills
The golden rule to boost your income?
Work on your business acumen and create a strategy to close more loans. A bulk of your income is commission-based. If you can take your record from 2 loans to even 4 or 5 per month, assuming that's 1% for a $500,000 mortgage, you could be looking at $20,000 per month in commissions. 
Our advice is to regularly brush up on your industry knowledge and cultivate a communicative, agreeable, and warm demeanor when interacting with clients. These two factors could make all the difference!
2. Prioritize Your Marketing Efforts
Remember, you represent your own brand as a Mortgage Lender.
The biggest favor you can do for yourself is fostering personal connections along the way; not just with your clientele, but also with peers in your immediate sphere. 
And yes, clients are a great way to build your business via word of mouth. Don't be afraid to request a referral when the time is right. Additionally, reach out to real estate agents in your locality. 
To that end, here's an important reminder from The National Association of Realtors: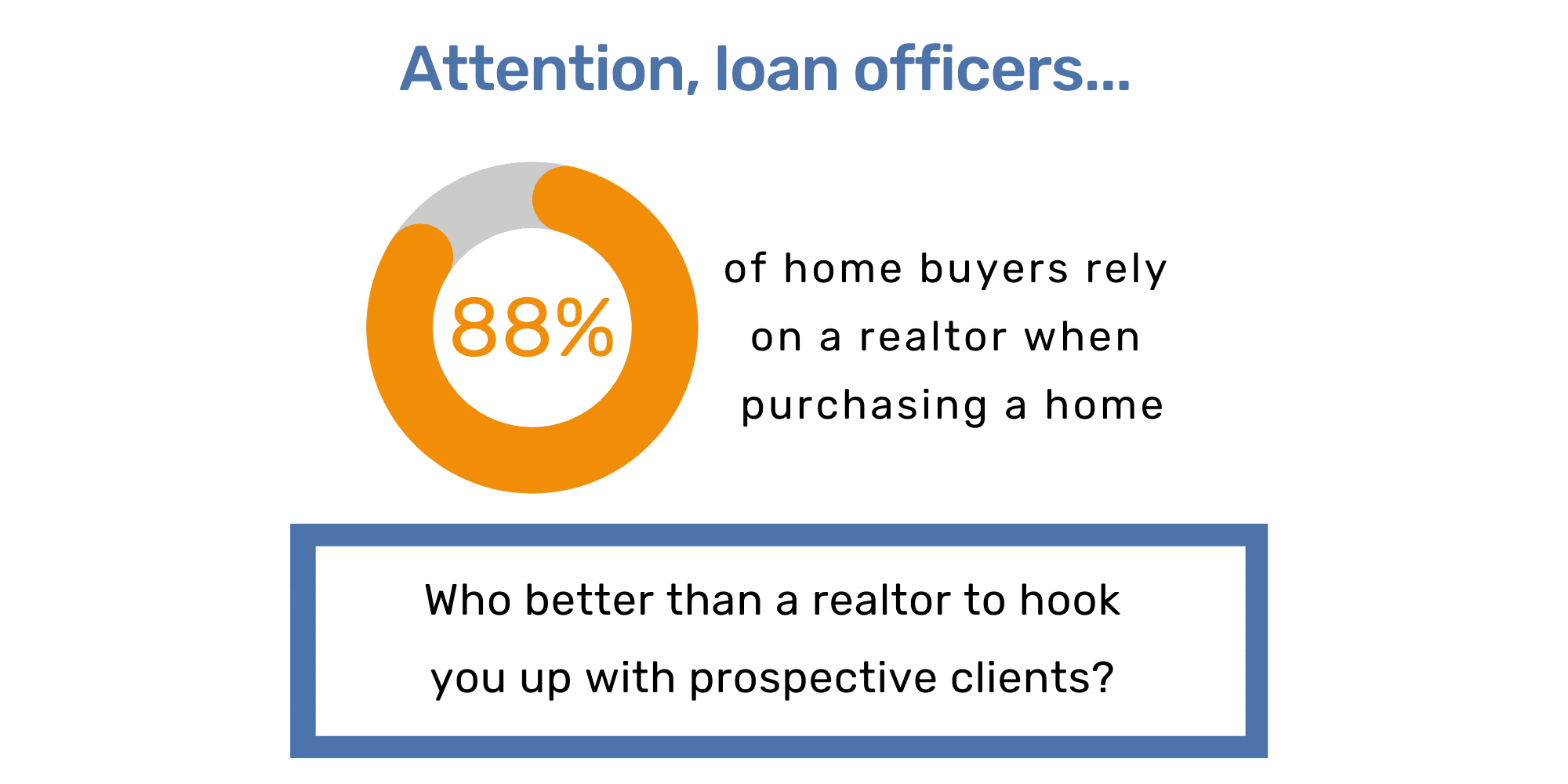 The best way to establish contact is via social media, open houses, and local trade shows.
Share market updates and home buyer info packets with your network. Eventually, you will be top of mind and become their #1 recommendation to home buyers.
3. Always Think Ahead
The value you insert into your job today will pay off 1 to 5 years down the road. 
Don't get discouraged! 
Most find it much easier to start their MLO career than to sustain it. This is one of the reasons why a lot of people make a hasty exit after dismissing it as a low-income field with no future. 
Remember, you HAVE to play the long game. The connections you make today will pay back tenfold in the future. Adopting a myopic view of the profession is bound to lead you astray.
For instance, loan officers who simply set daily or monthly goals to be able to pay off their bills and insurance aren't thinking ahead. 
This means they're probably squandering important opportunities to widen their network of referrals and increase the scope of their business – stuff that could translate to a lot of money 5 years down the line. 
Look ahead and all will go well!
Wishing You A Successful MLO Career - You Got This!
As a loan officer, you will bring so much value to people's lives. 
Using your loan officer education, expertise, skill set, and demeanor, you'll build relationships based on trust – one of the most important traits for an MLO! 
There are no bounds to your earning capacity. Cultivate your skill set, build an ironclad network, and always create long-term goals. Once you do that, there may well be a six-figure paycheck with your name on it. 
Remember, successful MLOs have an entrepreneurial mindset and openly embrace new challenges. Your career roadmap is very flexible – so get creative!
We wish you a successful and long-lived MLO career!
Thoughts? Questions? Concerns? Tell us below. We love reading your comments.